Kerala, India is home to the Malayalam film industry, often known as Mollywood. The Malayalam or Kerala cinema industry is India's fifth-largest. In 1930, "Vigathakumaran," the initial Malayalam motion picture, was released.
New actors and actresses are constantly given opportunities in the Malayalam cinema business. After making a good breakthrough in Malayalam cinema, several women moved on to films in other languages, such as Tamil, Telugu, Hindi, and Kannada. They are also well-liked in other film sectors. The large fan base that Malayalam actresses have demonstrates their ubiquity in the nation.
Beautiful Actresses in Malayalam Films
1. Manju Warrier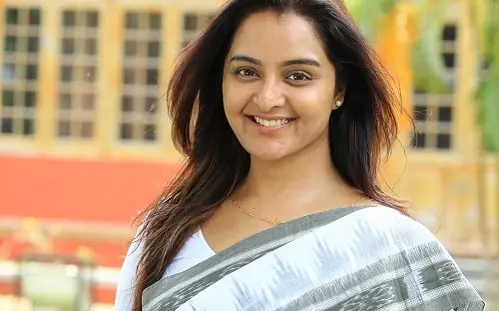 Manju Warrier is an Indian dancer and actress who primarily appears in Malayalam movies. On September 10, 1978, she was born in Nagercoil, Kanyakumari, Tamil Nadu. Indian actress She is among the most well-known actresses in Malayalam cinema. She made her on-screen debut in the Doordarshan-aired Malayalam television series Moharavam.
In 1995, Warrier made her film debut in the Malayalam movie "Sakshyam". only 17 years old at the time. She has received a National Film Award as well as six Filmfare Awards for Best Actress – Malayalam. She is an actress from a Malay movie Manju is a well-known Malayalam actress who has appeared in a number of popular south Indian films, including "Thooval Kottaram," "Sallapam," "Ee Puzhayum Kadannu," "Asuran," "Lucifer," and "Odiyan," among others. She has a job.
2. Nazriya Nazim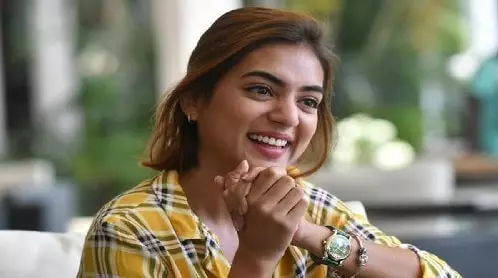 Indian actress and producer Nazriya Nazim primarily appears in Malayalam and Tamil movies. On December 20, 1994, she was born in Thiruvananthapuram, Kerala, India. With the Malayalam film "Maad Dad" in 2013, she launched her film career.
She had, however, performed as a kid artist in three movies. The Malayalam diva Nazriya has a number of noteworthy films to her credit that helped her succeed, including "Vaayai Moodi Pesavum,""Thirumanam Enum Nikkah,"  and "Raja Rani" among others. She participated in around 11 Malayalam movies.
3. Parvathy Thiruvothu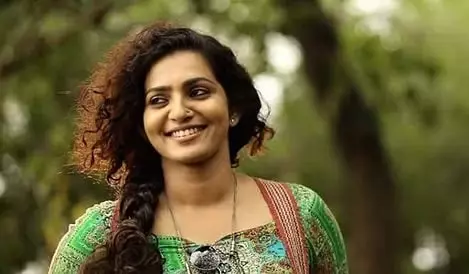 She was born on April 7, 1988, in Kolikode (Kozhikode), Kerala, India. Parvathy Thiruvothu is an Indian actress and model who predominantly appears in Malayalam, Telugu, and Tamil films. The Malayalam actress Parvathy Thiruvothu starred in the 2006 movie "Out of Syllabus"
Thiruvothu's parents, P. Vinod Kumar and T.K. Usha Kumari, are both lawyers by trade. He also has a brother named Aum Thiruvoth (Karunakaran). She has twice received the Filmfare Award for Best Actress in a Malayalam Film, twice received the Kerala State Film Award for Best Actress, and once received the IFFI Best Actor Award (Female) for the film Take Off. Parvathy Thiruvothu, a Malayalam actress also known as "Parvathy Menon," argued that she had never used that name.
4. Anupama Parameswaran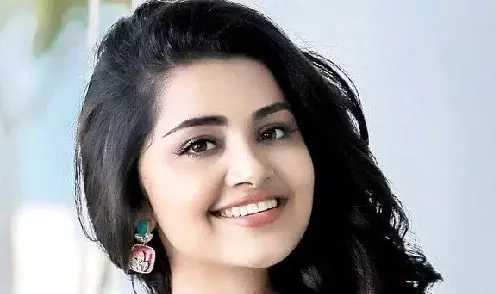 Anupama Parameshwaram is an  Indian actress who primarily appears in films in the languages of Malayalam, Tamil, Kannada, and Telugu. She was conceived on February 18, 1996, in the Indian state of Kerala. She received many accolades for her work in south Indian cinema, including the Zee Cinema Awards and IIFA Utsavam.
The 2015 Malayalam film "Premam" marked Anupama Parameswaram's feature film debut. One of the most gifted and attractive actresses in the South Indian cinema industry is Anupama.
She is a well-known Malayalam actress who has appeared in a number of popular south Indian films, including "Hello Guru Prema Kosame," "Jomonte Suvisheshangal," and "Krishnarjuna Yudham."
5. Meera Jasmine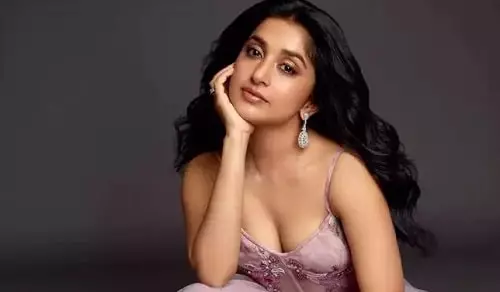 She is a critically renowned Malayalam cinema actress who has consistently displayed her acting prowess via outstanding performances. Meera Jasmine was awarded best actresses for "Paadam Onnu," movie. She won this National Film Award in 2004.won the National Film Award for Best Actress in 2004. She also received the renowned Kalaimamani Award from the Tamil Nadu government, the Tamil Nadu State Film Award, and the distinguished Kerala State Film Award for Best Actress.
6. Priya Prakash Varrier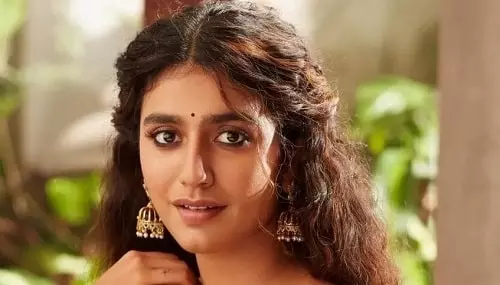 Priya Prakash Varrier, a Malayalam cinema star actress, model, and singer in the Indian film industry, was born in 1999 on October 28 in Thrissur, Kerala; she made her acting debut in the Malayalam film "Oru Adaar Love"; and
She earned the nickname "the wink queen of India" from her millions of fans and followers of every age in the Internet social media, and lately in April 2020, she was reported to have removed her Instagram account while she only deactivated her Instagram page. She got the most searchable South Indian model actress on Google in the year 2018 because her wink became cute and attractive and draw millions of teens and youth in India.
7. Kalyani Priyadarshan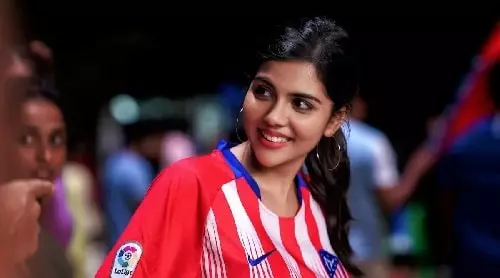 Kalyamai Priyadarshan is the daughter of famed Malayalam director Priyadarshan and actress Lissy. She started her acting career in the Telugu film industry before starring alongside Sivakarthikeyan in the film "Hero." In addition to Tamil and Telugu films, Kalyani has also starred in a number of Malayalam productions. The actress became well-known after taking on the lead roles in the films "Hridayam" and "Bro Daddy."
8. Aparna Balamurali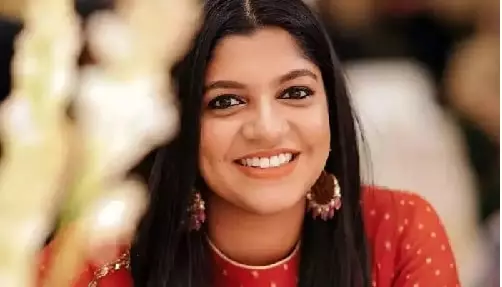 The actress won her National Award "Oru Second Class Yatra," which was also her movie debut. The actress has become more well-known among the general audience because to her excellent performances in films like Maheshinte Prathikaaram and Sunday Holiday. She made her acting debut in the Tamil movie "Soorarai Pottru," that was also her breakthrough performance.
9. Aishwarya Lekshmi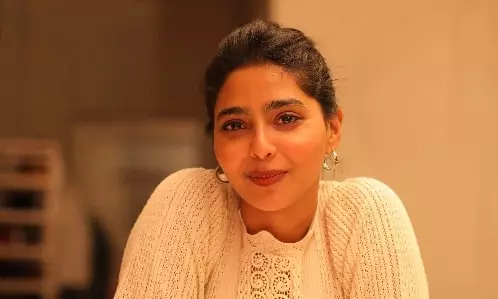 Actress Aishwarya Lekshmi is presently a teen idol in South Indian movies. Modeling led to her entry into the film industry, and "Njandukaludea Naatil Oru Idavela," her debut film, was released in 2017. The actress is most known for her notable performances in movies like Varathan, Maynadhi, Kumari, and Vijya Superum Pournamiyum. Aiswarya not only appeared in Malayalam films but also in Tamil and Telugu films with a number of prominent actors.
10. Nitya Menon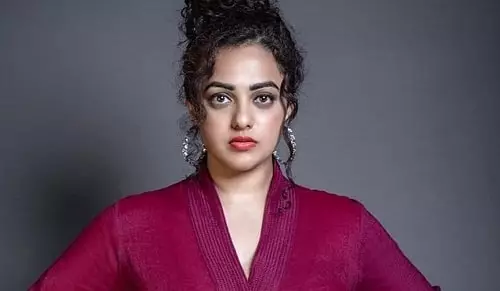 Actress Nithya Menon was born in India on April 8, 1988. She has acted in Telugu, Malayalam, Kannada, Tamil, and Hindi films and television programs. Even though she was only eight years old, she was selected to play the main character in the English-language adaptation of French director and wildlife filmmaker Frédéric Fougea's film "Hanuman." Nandini Reddy recognized Ms. Menon and selected her for her first Telugu film, "Ala Modalaindi," that became a huge success. By 2020, she could have appeared in up to 50 films, which bodes well for her career. In a number of movies, Nithya's voice was additionally utilized as a playback vocalist.
Conclusion
If you enjoy Malayalam movies, you've probably noticed that the genre is dominated by some of the genre's most well-known actors and actresses. They are not just beautiful but also talented! The public's hearts have long been ruled by Malayalam actresses. Most Malayalam actresses possess gorgeous bodies and aesthetics, which binds them together as a group. You can all agree which pale skin is not the gold standard for beauty, and these handsome Malayalam actors are proving it to the globe.