The 36-year old Baahubali actor, Prabhas has managed to stay single all these years and recently he has revealed that he will be tying a knot in the year 2016. After his blockbuster hit Baahubali: The Beginning, the actor's family want him to settle down as far as his personal life is concerned. He is undoubtedly one of the most eligible bachelor's in India today to be tying the knot soon.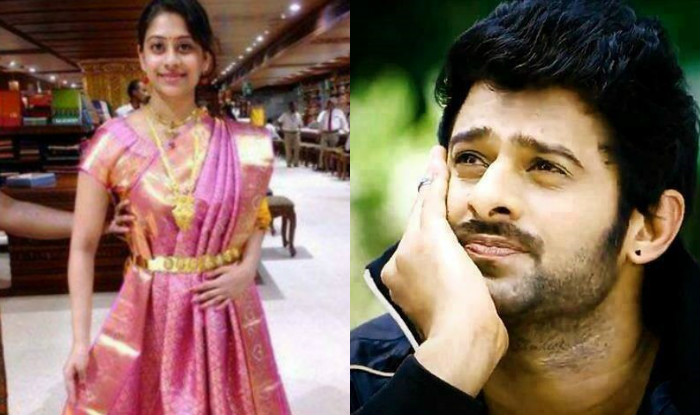 Meanwhile, Prabhas went to Bheemavaram for attending a family wedding, accompanied by his uncle Krishnam Raju and family. However, he became the star attraction of the wedding and people started asking him about his marriage plans. For this, the actor has replied that he will be getting married soon, hopefully by next year. His uncle has also informed that, they will searching for a suitable bride soon. Krishnam Raju is also excited about the release of Baahubali: The Conclusion.
Actor Prabhas has also stated that, once the shooting for Baahubali: The Conclusion completes, he will be settling down. Ever since the actor revealed about his marriage plans, it has become the hot topic in the tollywood industry. Recently, many media reports claimed that the actor has been engaged to a girl form Bhimavaram, who is pursuing her B.Tech and a photo of a girl in pink saree has been revolving the internet arena as actor Prabhas's fiance. However, it was later  revealed by a newspaper that it is a picture of British-Indian actress, Priya Lal.
Later in an interview when asked about his dream girl, Prabhas mentioned that he has not met his dream girl as of now and will be announcing publicly once he meets her. And also, when asked about his relationship status, he said that currently his relationship is only with his upcoming movie Baahubali: The Conclusion and also mentioned that is a kind of relationship he has been waiting for so long. He has also informed that he is very excited about the movie and soon fans will be seeing the movie in the silver screen. The sequel is set to release on 28'th April, 2017.