When discussing India, the term Bollywood must inevitably come up. In India, the film and television business known as Bollywood also serves as an emotional outlet. Its movies were a part of the upbringing of every millennial. Indians can't imagine a world without Bollywood.
It is a source of amusement since it always presents us with different faces and skills. Without further ado, let us examine the top 10 youngest actresses in Bollywood. The millennial generation may be impressed, but Gen Z is enamored.
1. Palak Tiwari (Age-22 years)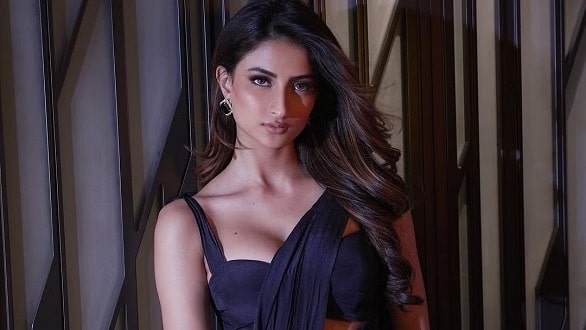 Born in 2000, on October 8, Palak rose to prominence as a social media star and movie starlet because to the success of her first single, "Bijlee Bijlee." This 22-year-old actress has a fierce and powerful appearance, suggesting she may soon establish her mettle. Her followers also find her stylish and impressive for her online presence.
Her rapid rise to prominence in Bollywood has earned her a place alongside the industry's youngest actresses. Choosing between a mother and her daughter is like picking between apples and oranges. Photos of her rapidly become popular on social media, since she is even more stunning than her mom.
If you look at pictures of her and Palak, you can tell that she inherited her good looks from her mother, Shweta. She is currently one of the most popular young actresses in Bollywood.
2. Ananya Panday (Age-24 years)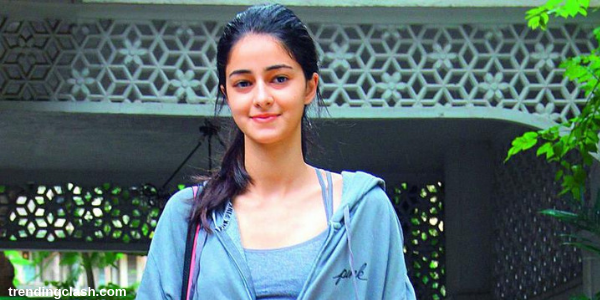 One of Bollywood's youngest actresses, Anaya Pandey, has been making great strides ever since she broke into the business. She is born in the year 1998 on 30 October. The daughter of artist Chunky Panday, she made her acting debut in 2019 with supporting roles in the adolescent comic Pati Patni or Woh and the drama Student of the Year 2. For these roles, she was given the Filmfare Award as Best Female Debut.
She then had a leading role in the love story Gehraiyaan. The young celebrity already has almost 24.5 million followers, making him one of the most popular celebrities on social media. Production on the 2023 film "Kho Gaye Hum Kahan" has begun with her in the lead role.
3. Alaya F (Age-25 years)
Indian actress Alaya Ebrahim Furniturewala better known by her stage name Alaya F, appears in Hindi films. Alaya Bedi is the daughter of Pooja Bedi and a granddaughter of Kabir Bedi & Protima Bedi in 1997 on 28th November.
The film Jawaani Jaaneman featured the actress with Tabu and Saif Ali Khan. She received the Filmfare Award as Best Female Debut for her performance in the film, which was released on OTT to generally positive reviews; she also co-starred with Kartik Aaryan in the horror flick Freddy.
4. Tara Sutaria (Age-27 years)
She is a well-known performer from India. Tara Sutaria, an actress, was born in Mumbai, India, on 19 November, 1995. Her fame stems mostly from her contributions to Hindi cinema.
Her parents, Himanshu and Tina Sutaria, gave birth to her. She and his sister, Priya Sutaria, are twins. It was on the TV program Big Bada Boom that she first performed as a singer. She has the distinction of being Bollywood's youngest leading lady.
5. Sara Ali Khan (Age-28 years)
Saif Ali Khan's Daughter Sara remains one of the most talked-about young stars in Bollywood today who was born on 12th August in 1995 in Khan's family. The bikini pictures of her have made her famous. She debuted in Bollywood with the 2018 movies Kedarnath and Simmba.
Sara's cuteness makes her quite popular among young people. Sara, even at her tender age, is more stunning than most Hollywood leading ladies. Like her mother, she is stunningly lovely and guaranteed to put a smile on anyone's face.
Her Kedarnath co-star was late Sushant Singh Rajput. The 2018 Filmfare Awards nominated Sara Ali Khan for Best Female Debut. She was also included in the 2019 edition of Forbes India's Celebrity 100. She is a well-known spokesperson for several different companies, such as Fanta, Puma, & Veet.
6. Janhvi Kapoor (Age-26 years)
Janhvi Kapoor is a young woman of 23. She is born and brought up in Mumbai on 6 March of 1997, and she made her Bollywood debut with the film Dhadak in 2018. She is also considered a rising star in Bollywood despite her young age. Jhanvi is a well-known dancer and performer. Just so you know, Janhvi's Instagram is stuffed to the gills with sexy pictures of her.
She regularly shares pictures of her gym. When young men view her pictures, they go insane. Looking at pictures of her will give you an idea of why people are crazy about her figure. There is no denying that she ranks as one of Bollywood's most popular young actresses right now.
7. Sanjana Sanghi (Age-26 years)
Sanjana Sanghi made her acting debut in Imtiaz Ali's Rockstar as Heer (Nargis Fakhri)'s younger sister, Mandy Kaul. She also had small parts in the movies Hindi Medium & Fukrey Returns. She co-starred with the late Sushant Singh in the 2020 film adaption of The Fault in the Stars directed by Mukesh Chabra and titled Dil Bechara.
The 26-year-old actress celebrates her birthday on 2 September as she was born in 1996. She is no stranger to advertising, having done so for companies like Coca-Cola, Cadbury, & Tanishq. We must say that the actress has a long way to go.
8. Alia Bhatt (Age-30 years)
Alia Bhatt is regarded as one of Bollywood's most promising young stars. In March 15 of 1993, her birth occurred. Alia, who is only 25, is the most stunning young star in Bollywood. She is the adorably cuteness deity. Alia began her acting career when she was very young. The beauty of Alia is well-known. The new Gangubai film has quickly become a critical and commercial success.
Alia recently had her first child with husband Ranbir Kapoor. She is the beautiful and most popular actress in Bollywood.
9. Mrunal Thakur (Age-31 years)
She is a popular TV actress in India. She has been in numerous TV shows. Her courier in Bollywood began after TV serials. Her elegance and beauty have made it the standard for cinematographers. Her style is enough to drive anyone crazy, regardless of age, as she was born on 1 August, in 1992.
She's one of the actresses who've made a name for herself quickly in Bollywood. Mrunal Thakur, a young Bollywood actress, is always brought up in conversation due to her striking good looks and daring picture shoots.
10. Sanya Malhotra (Age-31 years)
Sanya, an actress in Hindi films, is 29 years old, born in 1992 on 25th of November. The first film in which she starred; her part as Babita Kumari Phogat. The success of the film catapulted her to stardom. Its slim, appealing appearance is a major selling point.
The actress in question is one who "made her own way" in the industry. For her outstanding work, she received a slew of accolades. Her daring photography often sparks debate. This is demonstrated by her presence on Instagram.
Conclusion
Indian women are famously stunning, & our actresses represent the height of grace and beauty. These actresses are household names among the most accomplished and celebrated artists in the country.
Their careers in this India film industry have been nothing short of spectacular. These stunning ladies have starred in some of Bollywood's top films, you must watch them.