Ratan Tata, Indian business tycoon, Industrialist, Investor, and Philanthropist, has earned a reputation as well as fame for being a successful yet humble man. He is also famous for his philanthropic work. Excited to know more about him? Let's have a look at the information below: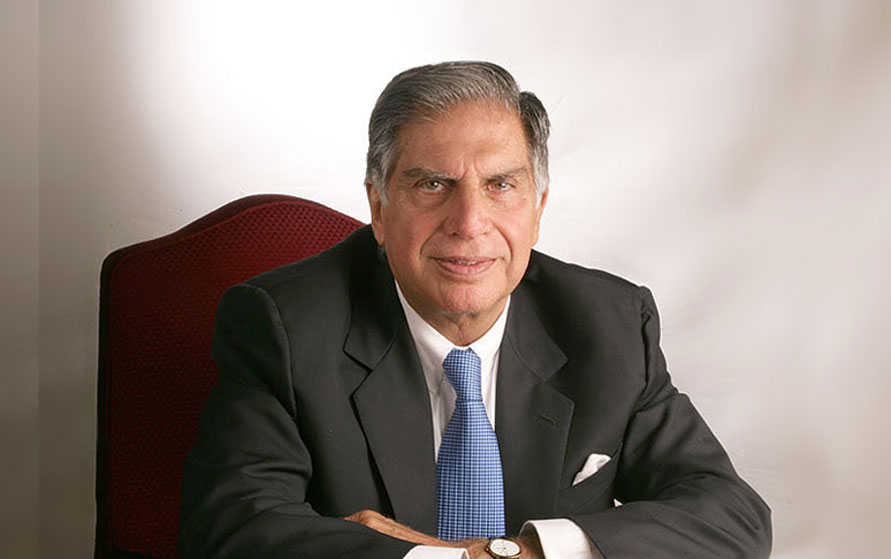 Wiki:
Full Name – Ratan Naval Tata
Date of Birth – 28 December 1937 (Tuesday)
Age (as of 2021) – 84 years
Birthplace  – Bombay
Eye Color – Light Brown
Nationality – Indian
Profession – Industrialist, Investor, Philanthropist
Biography:
Ratan Tata was born on 28 December to Naval and Sonoo Tata family, in Mumbai. For primary education, he went to Campion School in Bombay. He later went to Cathedral and John Connon Schools and Cotton School in an Indian city named Shimla for further education. Finally, in 1955, he completed his graduation from New York-based Riverdale Country School.
Career:
Tata started his career in 1963 by working as a team member in his family company, Tata Steel. In 1991, he took over as the chairman of Tata Sons, succeeding J.R.D Tata. He faced significant opposition from the CEOs of several organizations, which became overly strong due to the freedom to operate under JRD Tata. Nevertheless, his significant investments in numerous multinational companies such as Tetley, Jaguar, Corus Steel, and Land Rover significantly pushed the global industrial sector and Indian industrial sectors.
Married Status, Wife, Kids:
This famous Indian face hasn't married yet. In a 2011 interview, when asked how many times he had been in love, he was close to being married four times.  Being unmarried, Tata has no kids.
Achievements:
With so many subsidiaries of the Tata group, he has achieved a lot. His net worth is one billion, approx 7416 crore rupees. Some leading subsidiary companies under Rata include TCS, Tata Steel Limited, Titan Company Limited, Tata Power Company Limited, and so on.