Jollywood, or the Assamese cinema industry, has grown to become an important economic driver in the state. After Bollywood and Tollywood, this sector has grown at the fastest rate throughout the years. Despite the relatively small size of the Assamese film industry relative to the rest of the country, it has earned a respectable number of National Award nominations and wins throughout the years.
Tollywood and Bollywood offer several opportunities to young and gorgeous Assamese girls. These actresses have become well-known not just among regular people, but also among followers of various social media sites.
Here is a list of the ten beautiful and most attractive Assamese actresses who are also in trend nowadays.
List of Most Beautiful Assamese Actresses
1. Amrita Gogoi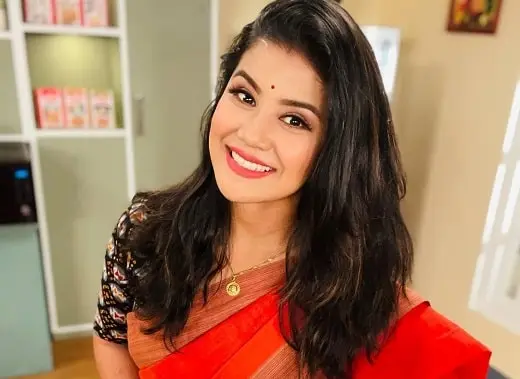 Amrita Gogoi, another well-known Assamese actress, has successfully established herself in the Indian cinema industry. In 2015, she published her first album, titled Ahetuk. Amrita Gogoi made her acting debut with Prosenjit Bora & Syamontika Sharma at Hengul Theatre during the 2016–17 season.
One can find some of her popular music videos like Babu Borah, Pedel Mari Mari, etc
2. Sunita Kaushik
Having starred in a number of Assamese mega serials, Sunita Kaushik has become a well-known figure in the Assamese film industry. She's been in Ki Nam D Matim, Anuradha, and other top rated telenovelas. This young actress made her on-screen debut in the Ghazal Isi Ko Pyar Kahte Hai alongside the singer Shaan, for whom she was named. The Guwahati native began her acting career in Tezpur's Ban Theater. She had previously acted in the Doordarshan series Pratipod.
3. Aimee Baruah
Aimee is another actress from Assam who has won national honors for her work. She also made her directing debut with the film Semkhor, which was honored at the 68th Annual National Film Awards. 'Jetuka Pator Dore' earned her the title of best actress at the Prag Cine Awards. Prem Aru Prem, Pratighat Nijanor Gaan,  etc. are just a few of Aimee's other cinema credits. Aimee is the wife of Pijush Hazarika, a prominent member of the BJP.
4. Annanyya Kashyap
Indian model and actress Annanyya Kashyap is most frequently seen in films of the Assamese language genre. She's well-known for her acting skills, but she's also rumored to be Jollywood's most stunning leading lady. She entered the acting world in 2013 with her role in Assamese movie Val Pabo Najanilu.
 Her birthday is March 2. She's also one of the best actors because she's been in a bunch of music videos. She impressed many with her efforts and her acting abilities. Kashyap has been in a number of well-known films, like, Masoloi Goisilung, Gogoi Dair Putek, and more.
5. Priyam Pallabee
Priyam Pallabee is a stunning example of the Assamese actors who have both looks and personality to spare. She has a significant role in Assamese cinema. Pallabee was born on January 5th in Goalpara, and following her marriage to Bhrigu Kashyap, she changed her name to Priyam Pallabee Kashyap. She debuted with the video album track "Tomar Mitha Mitha" in 2016.
6. Tehsin Akhtar
To put it simply, Tehshin Akhtar is a Muslim Assamese actress who works primarily in the Assamese film industry. She was born in Shillong, but her family is originally from Morigaon, Assam. She launched her professional career in Assamese theater in 2018. After starring in the popular TV show Bharagarh, Akhtar gained widespread recognition.
In addition, you can catch her in the music videos for a number of albums by Assamese artists. This stunning performer has also appeared in a wide range of television shows, including Tumar Babe, FIR, etc.
7. Richa Bharadwaj
Richa Bharadwaj is a rising star in the Assamese film industry, and with good reason. Barite Marim Paak catapulted her to stardom. The city of Morigaon in Assam Richa entered the world on July 8th. Maram Priya was her debut single. She's also an Assamese singer in addition to acting.
 Zopuonar Deuka, a television serial broadcast on the Rang network, marked his professional acting debut. She has also made appearances in films, albums, and the online series Mrityunjay.
8. Preety Kongana
She is, another stunning newcomer to the Assamese film industry, is quickly becoming a favorite among the state's young people. The Assamese hit TV series "Ardhangini" was a major turning point in her career. This series has helped bring this actress widespread fame in the state.
 Since she was 16 years old, she's worked as a model. She placed second at the "Miss Tilottama" modeling competition.She may have a chance to win "Miss India Trust" later in 2011.She becomes quite well-known because to numerous Assamese serials and songs.
9. Barahsa Rani Bishaya
Young Indian actress Barahsa Rani Bishaya has been working in the Assamese film industry since the 1990s. She is well-liked in the Assamese movies and among the many traveling theater companies in the state thanks to her stunning appearance and impressive performing chops. She is also a skilled dancer, particularly as a Bihu dancer. On September 20th, 1983, Bishaya entered the world. She won best actress for the film Me and My Sister at the 2013 Prag Cine Awards.
10. Himakshi Kalita
Himakshi is another well-known Assamese actress. She has gained fame for her outspoken nature and striking good features. On August 31, she entered this world in Assam. Kalita became a fan favorite after appearing in numerous hit TV shows. Kalita's debut in a leading role came in the film Kun. She was named Miss Nikon DY365, Miss Telegraph Assam, and many more titles for her acting work.
Conclusion
All of the aforementioned Assamese actresses are talented performers as well as stunning young women who are always on the hit list and have lots of followers on social media platforms too.