You must have a bank account to handle your finances as a student. It not only allows you to keep track of your expenditures, but it also allows you to save money for the future. However, opening a student savings account can be intimidating, particularly if you don't have any money to deposit. Fortunately, many institutions provide zero-balance student savings accounts. This article will explain how to establish a student bank account with zero balance.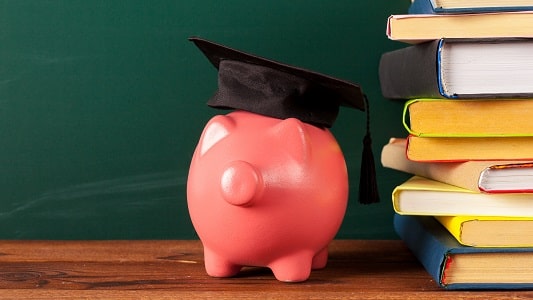 Research the Different Options Available
When opening a student savings account, it is essential to research the different options available to you. Several banks offer zero-balance accounts for students, so it's important to compare their features and benefits to find the one that suits your needs.
You want to choose a trustworthy bank with a good track record of serving customers. Also, you should look at the account features, such as interest rates, ATM access, and online banking options.
Gather the Required Documents
To open a student savings account, you must provide a government-issued ID such as a driver's license or passport, your social security number, and proof of enrollment at a qualifying educational institution. Additionally, you may need to provide proof of your current address, such as a utility bill or lease agreement. It's always a good idea to check with your US Bank branch for specific requirements.
Visit the Bank and Fill out the Application Form
After gathering the required documents, you must visit the bank and fill out the application form for the student savings account. You can download the form from the bank's website or collect it from the branch. Ensure you fill out the form accurately and provide all the necessary details.
Submit the Application Form and Documents
After completing the application form, you must submit it with the required documents. The bank will verify your documents and process your application. In addition, the bank will open your student savings account if everything is in order.
It's important to note that some banks may take longer to process your application than others. Therefore, follow up with the bank regularly to ensure that your application is being processed in a timely manner. For example, look for banks like SoFi. Their online application process is fast and straightforward, with most applicants being approved instantly, and accounts can be opened in just a few minutes.
Activate Your Account and Start Using It
Once your account is opened, you will receive your account details, including your account number and debit card. You must also activate your account by following the instructions. Once your account is activated, you can deposit and withdraw money, pay bills, and make online transactions. Setting up online and mobile banking services to manage your account more efficiently.
Opening a student bank account with zero balance is straightforward. Following the steps mentioned above, you can open a student savings account and manage your finances. Remember to research the options available, gather the required documents, fill out the application form accurately, and submit it with the necessary documents. Once your account is opened, activate it, and start using it to manage your money. In addition, a student savings account can help you develop healthy financial habits, such as saving money and keeping track of your expenses, which will benefit you in the long run.