Bhojpuri Cinema, often known as Bhojiwood, is the term used to describe films made entirely in Bhojpuri language. Some parts of India, including Western Bihar, Eastern Uttar Pradesh, the Madhesh region, and Southern Nepal, are avid moviegoers. Fans of Bhojpuri films often rave about the industry's multifaceted leading ladies. Now, have a look at the top 10 most beautiful Bhojpuri actresses.
List of Most Beautiful Bhojpuri Actresses
1. Akshara Singh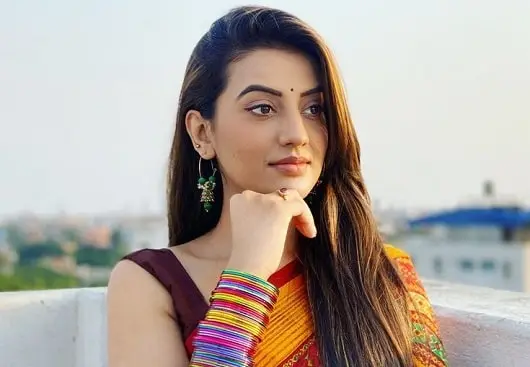 More than 5.6 million people follow Bhojpuri actress and singer Akshara Singh on Instagram. Akshara Singh was born and educated in the city of Mumbai. Actress, singer, and dancer Akshara Singh is also a TV host. In 2010, she began working with the well-known Bhojpuri artist Ravi Kishan. More than 15 films, 25 songs, & 5 TV spots are her collective body of work to date.
 As a result of her appearance in 2021 on Big Boss 15, she created a larger fan base. She was seen as the most interesting contestant who took stand when something went wrong. She is the most stunning and popular Bhojpuri actress because of her natural beauty and charm.
2. Antara Biswas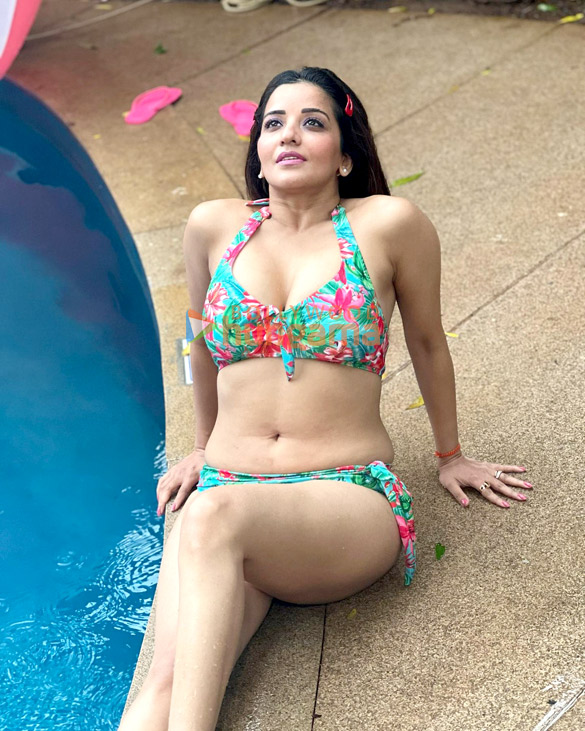 Antara Biswas, most of her know her from a popular name Monalisa. She is just 40 years old, and India's most popular Bhojpuri actresses.
She first appeared on screen in the 1997 Hindi film Jayate. Several films in Hindi, Bengali, Odia, Kannada, and Bhojpuri featured her work. In 2008, Monalisa enters the Bhojpuri business. She has appeared in almost 40 Bhojpuri films since 2008. On January 17, 2017, she wed Bhojpuri hero Vikrant Singh Rajpoot inside the Bigg Boss house.
3. Amrapali Dubey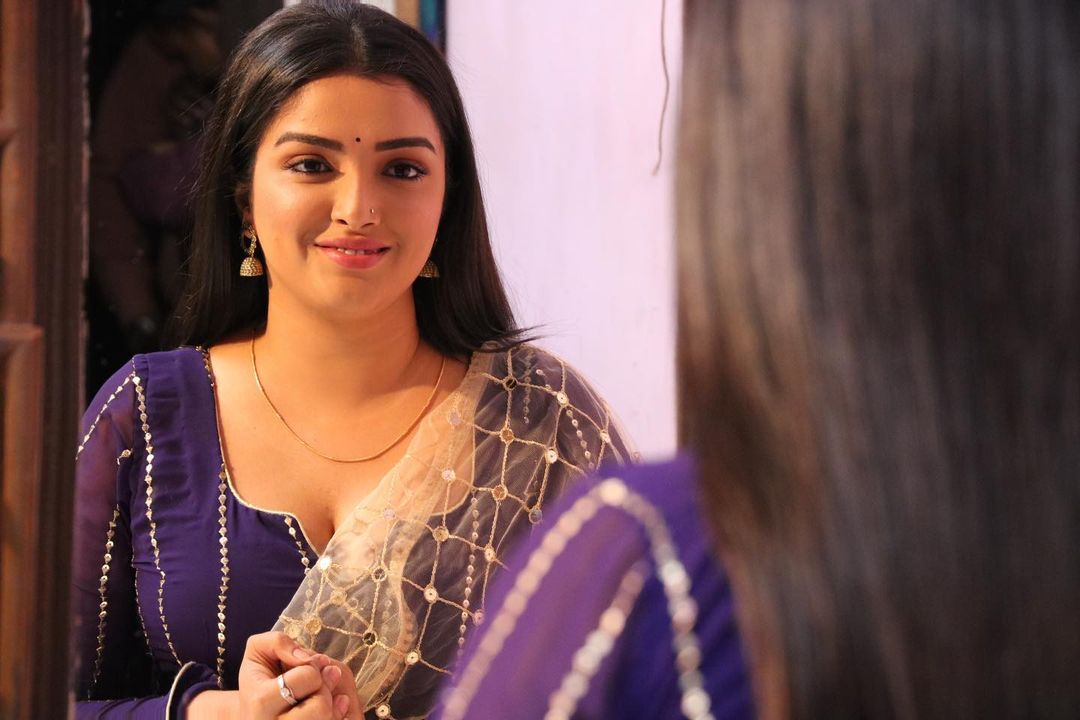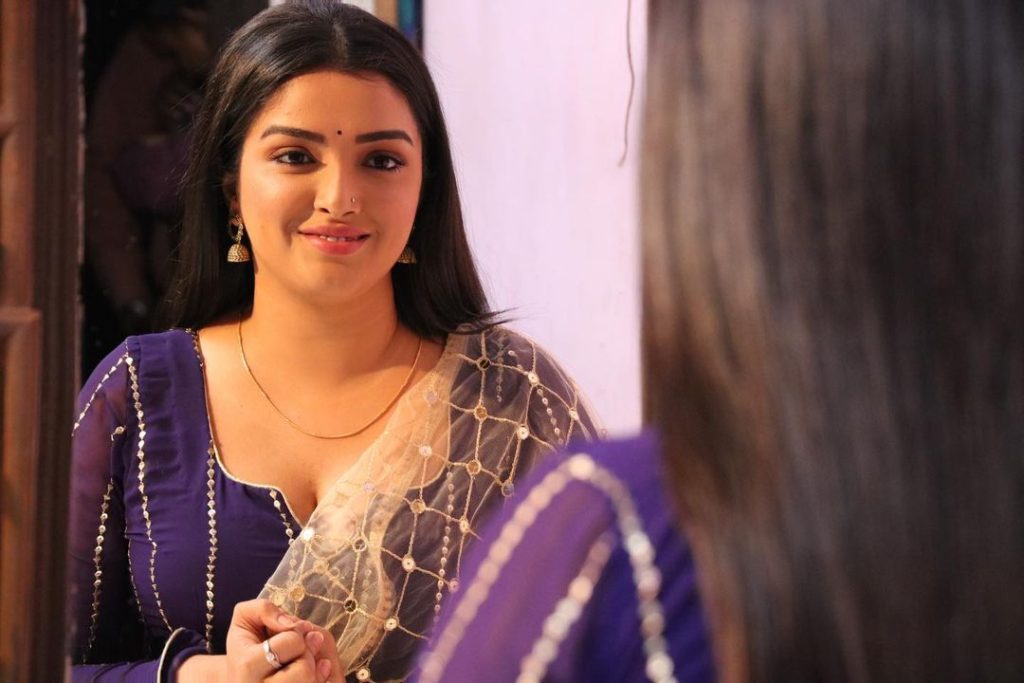 Amrapali Dubey, who is 36 years old, has won the hearts of many of Indians with her acting and appearance. She completed her education at Mumbai's Bhavan's College. In one of the biggest hits in Bhojpuri history, she had her acting debut with Dinesh Lal Yadav in the film Nirahua Hindustani.
4. Kajal Raghwani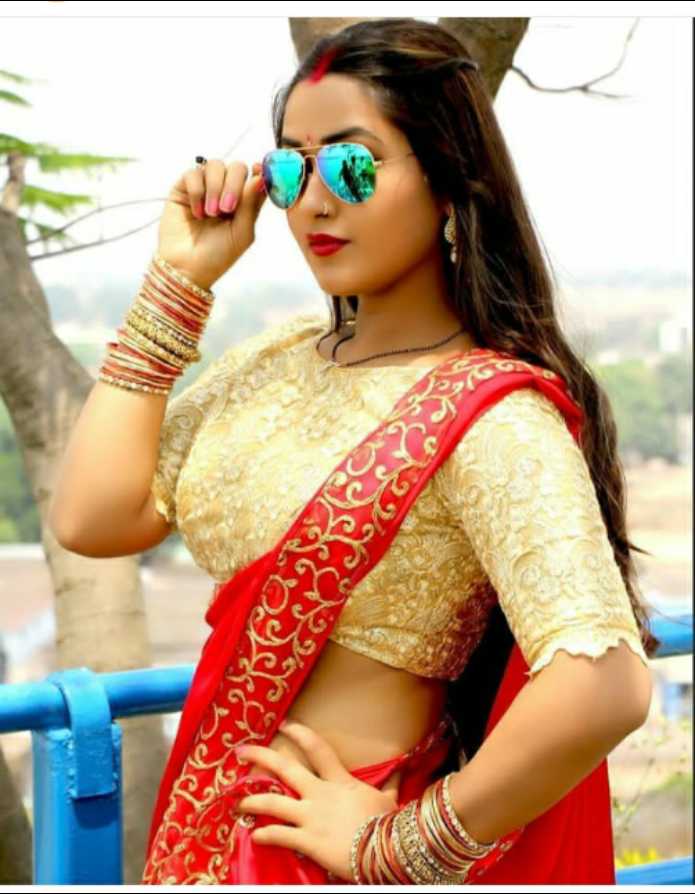 Kajal's name is practically synonymous with that of Bhojpuri movies. On July 20th, 1990, she entered this world in Teghara (Samstipur), Bihar. Since 2011, Kajal has been the undisputed queen of Bhojpuri film. When it comes to sexiness, she is unrivaled.
She has appeared in more than 30 films in the Bhojpuri language. In 2016, she won the People's Choice Award for Best Actress in Dubai. She receives a lot of attention due to her stunning appearance.
Kajal always give her best when it comes to appearing on big screens. She is just 32 years old and still ruling Bhojupuri industry in her 30's.
5. Rani Chatterjee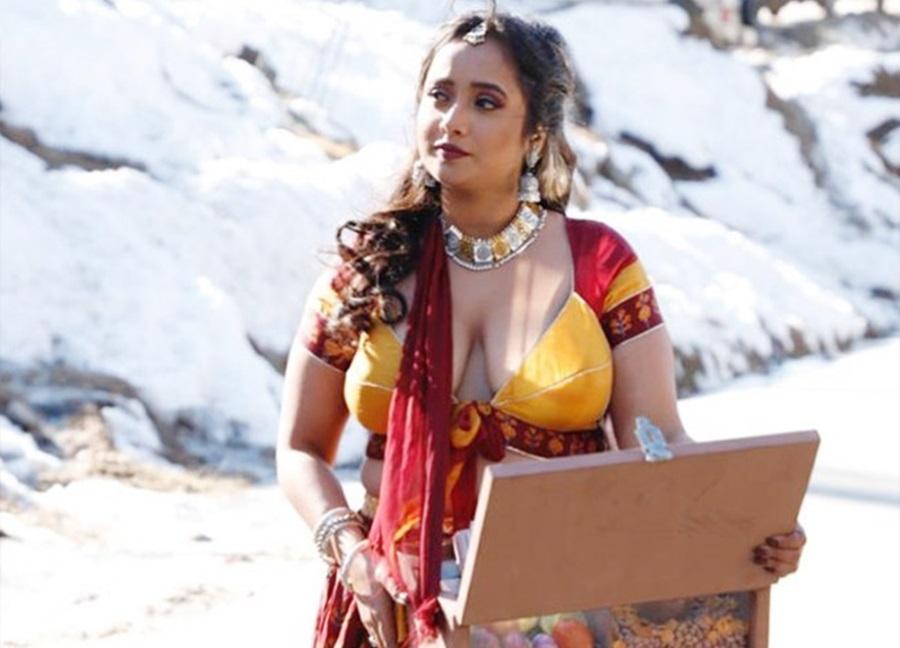 One of the most gorgeous and popular Bhojpuri actresses, Rani Chatterjee is a past recipient of the Dada Saheb Phalke Trophy for the Best Bhojpuri Actress. She has appeared in almost a hundred different Bhojpuri movies. Up until now, her only coworkers have been male superstars. Sasura Bada Paisawala, a Bhojpuri family drama starring her and Manoj Tiwari, was a huge box office success when it was released in 2003. She's 31 and yet hasn't tied the knot.
6. Rashmi Desai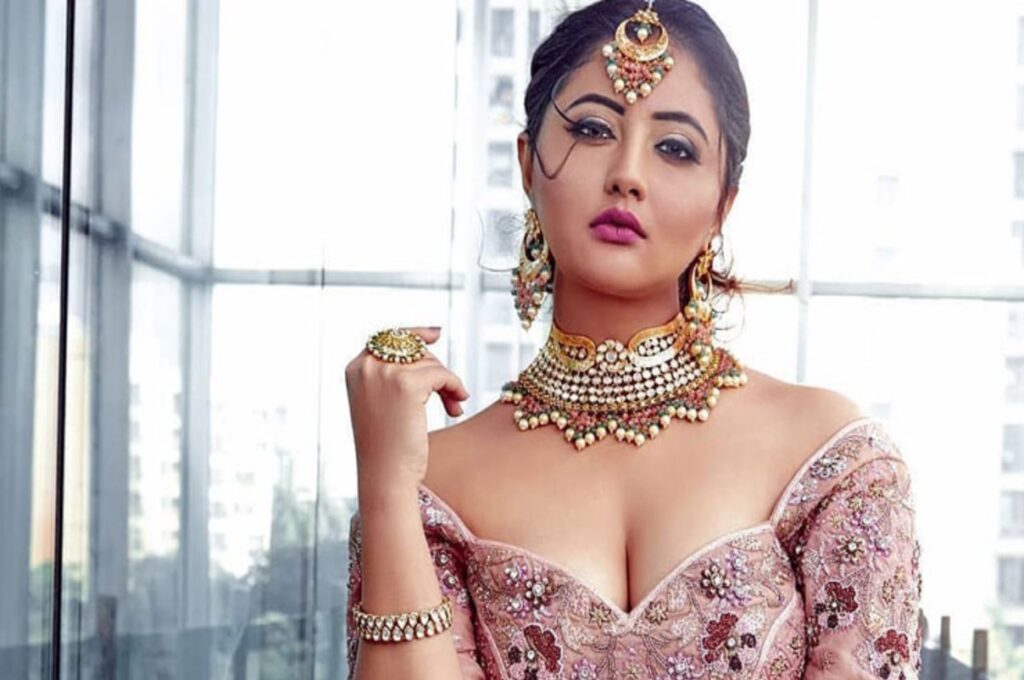 Indian actress Rashmi Desai was born on February 13, 1986, in Mumbai. She has acted in over ten Bhojpuri films prior to her career in Bollywood. The films Balma Bada Nadaan & Gabbar Singh made her a household name in the Bhojpuri business. Season 5 of Jhalak Dikhhla Ja and Season 7 of Nach Baliye both featured her. She has also worked as a TV actress in India. She became well-known for her performance as Tapasya on the Colors TV serial Uttaran.
7. Nidhi Jha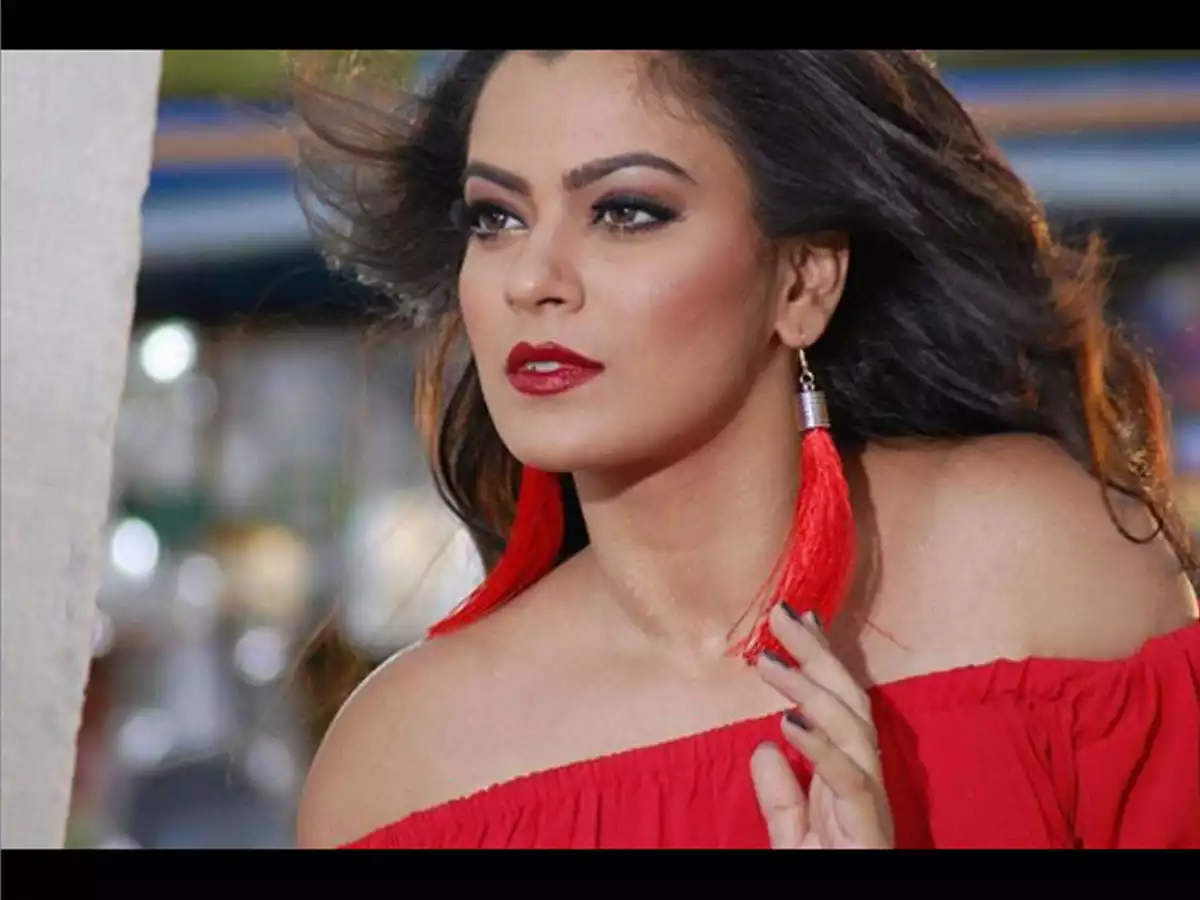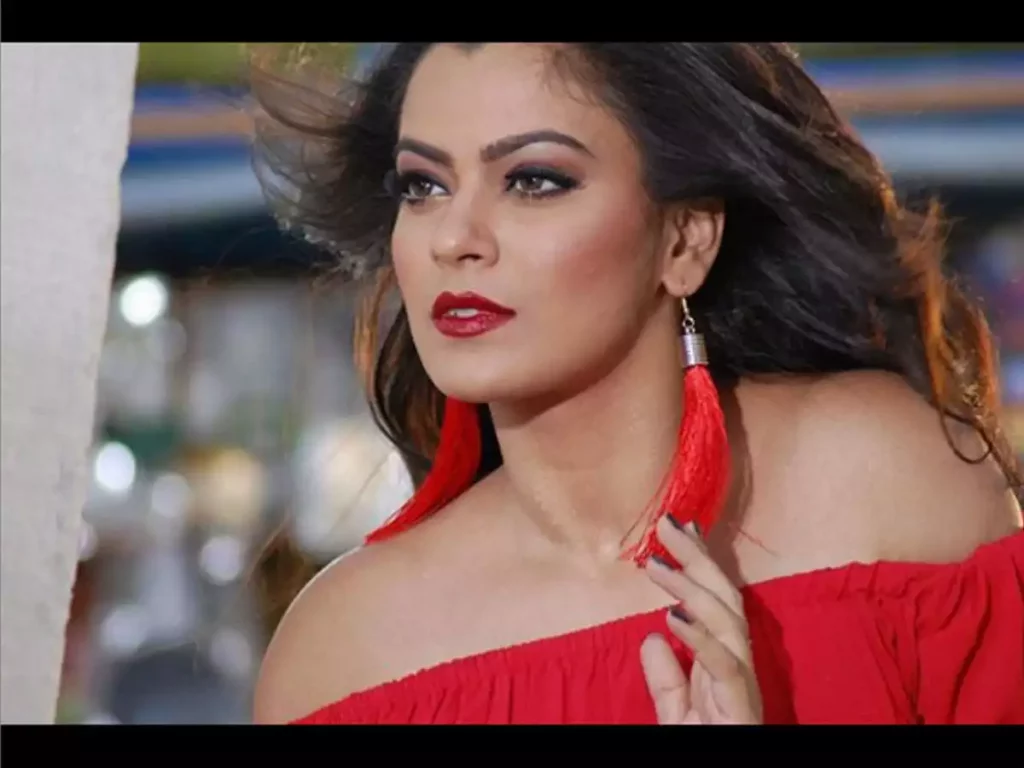 People's gazes are glued to this smouldering Bhojpuri diva. India's Samastipur is where Nidhi's family belongs to. The aesthetics of the endowment clash with those of any attractive inning. Nidhi made her acting debut in the 2008 Hindi television series Balika Vadhu. Her good looks and beauty have earned her renown as well. She got the Critics' Choice Award for Best Actress in 2019. Nidhi Jha is a veteran of Hindi soap operas.
8. Seema Singh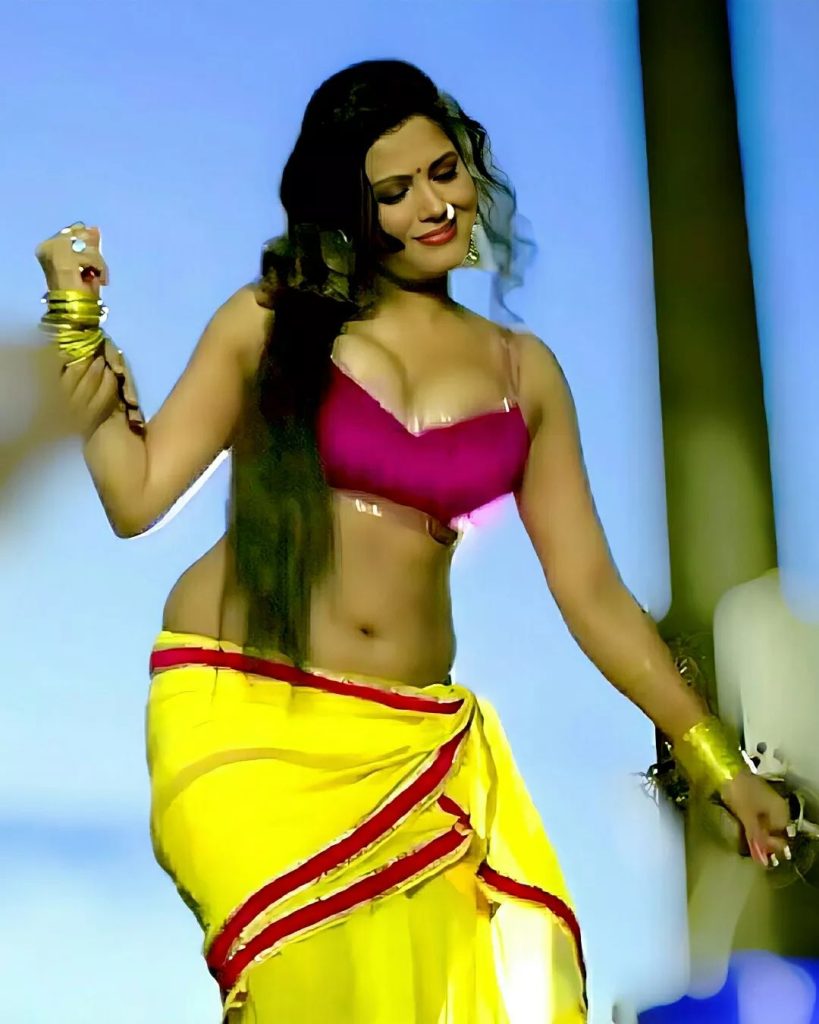 In bhojpuri films, she has a reputation for producing top-tier item song dancers. In no. 1, one can see Seema unleashing a bolt of lightning. Her stunning good looks and charming grin have helped her build a successful career in Bhojpuri cinema.
Seema was born in Prayag raj, apart from Bhojpuri movies, she has also worked for numerous film industries ranging from Tollywood to Bollywood. She has worked in more than 600 films.
9. Mani Bhattacharya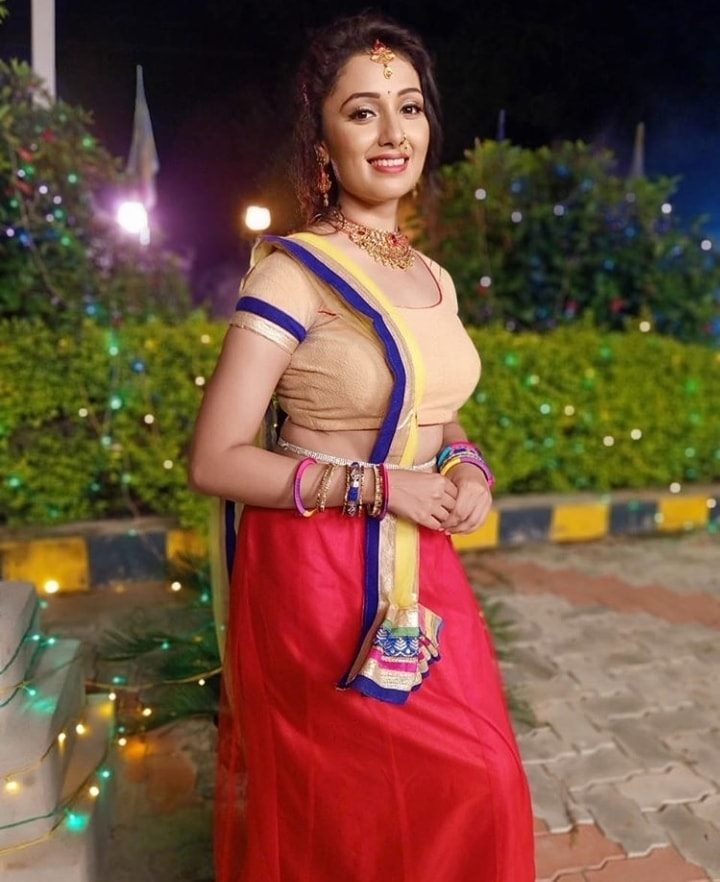 She is a well-known name in both the Bhojpuri film industry and the Bengali media. While she is best recognized for her roles in Bhojpuri films, she has also appeared in films in the Bengali language. With the 2018 release of Jila Champaran, in which she co-starred with Bhojpuri cinema superstar Khesarila Yadav, Mani made her film debut in the genre.
10. Namrata Malla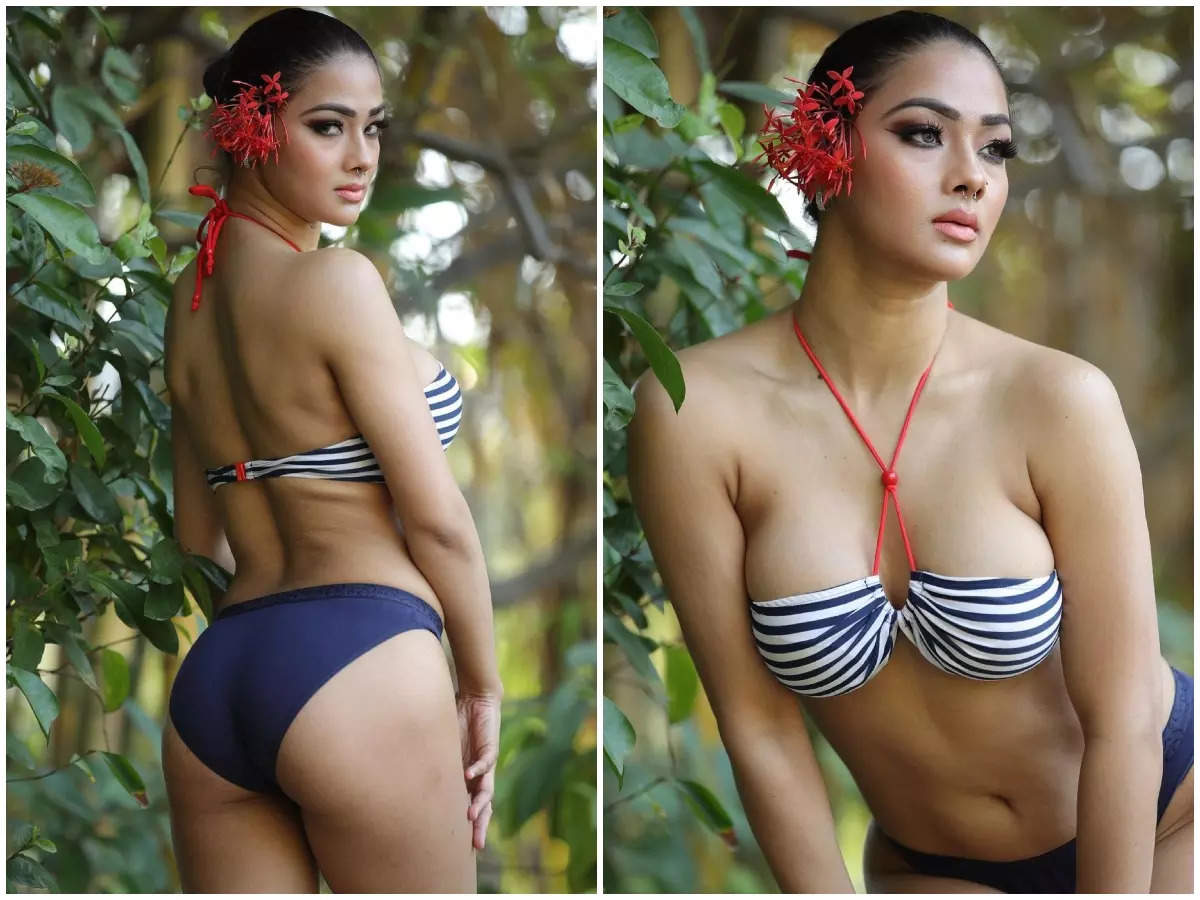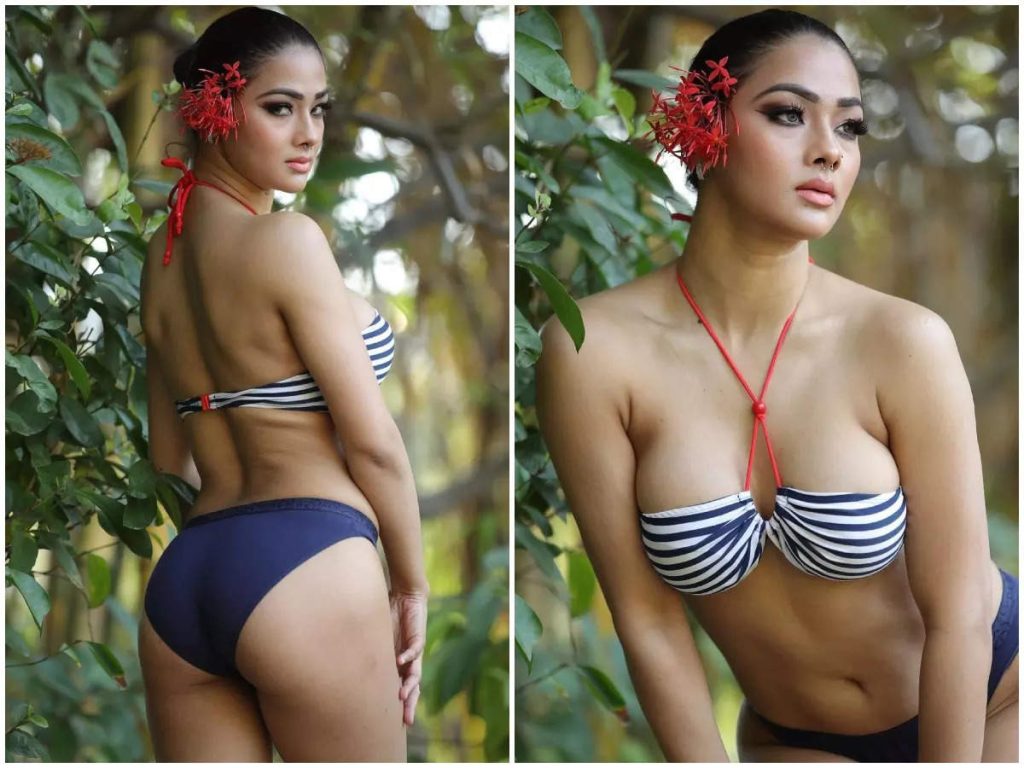 Namrata Malla is one of the hottest Bhojpuri actresses, and she continues to be talked about because of her dancing. Her status as the most desirable actress in the Bhojpuri film business is undisputed. His Instagram is full with sensual and provocative photos. The photos of this Bhojpuri heroine in swimwear and bikinis have repeatedly gone viral online.
Conclusion
All these Bhojupuri actresses are born with natural beauty. Their talent and acting skills add on to their personality and keep them on demand in Bhojpuri film industry.