Motor insurance is a type of insurance that protects the policyholder from financial losses that may arise due to damages or losses to their vehicle or in case of accidents involving their vehicle. Motor insurance is mandatory in many countries, including India, to protect the interests of drivers, passengers, and pedestrians. As per the Motor Vehicles Act 1988, all vehicle owners in India are required to have a third-party insurance policy in order to drive their vehicles on the road.
There are different types of motor insurance policies that cater to the varying needs of policyholders. In this blog, we at Cholamandalam car insurance discuss the various types of motor insurance policies.
Types of Motor Insurance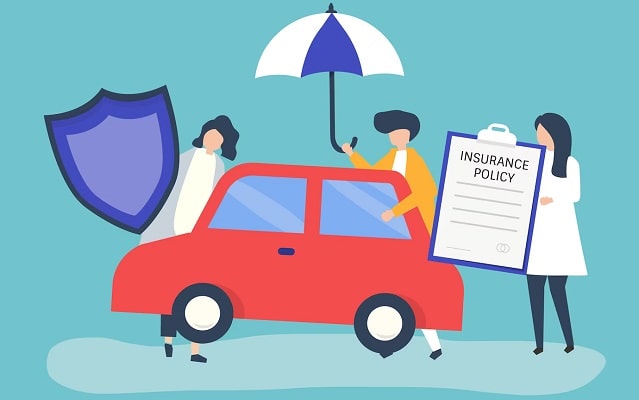 There are two broad categories for the types of motor insurance. Motor insurance can be classified based on the basis of –
Type of vehicle
Coverage provided
Type of vehicle
Two-wheeler:
A two-wheeler can be a bike or a scooter. Any two-wheeler that has an engine is considered to be a vehicle that requires the owner to purchase an insurance policy.
Four-wheeler:
Four-wheelers are cars. All cars are required to be protected by an insurance policy as per the Motor Vehicles Act. There are different kinds of coverage provided under each policy.
Commercial vehicle
Vehicles used for commercial/business purposes are covered by a separate kind of insurance policy that you can purchase. For example, a taxi, a truck, or a bus falls under the definition of a commercial vehicle. These vehicles are used only for business purposes. And since the arrangement of the usage of these vehicles is different from a personal vehicle, there is a separate kind of policy for it as well.
Coverage provided
Third-party Insurance
Third-party insurance is the minimum requirement for motor insurance and is mandatory in India. It covers the policyholder against any legal liability arising from an accident where the policyholder is at fault. It covers damages or losses caused to a third party, including bodily injury, death, or property damage.
Comprehensive Insurance
Comprehensive insurance covers damages or losses to the policyholder's vehicle due to natural calamities like floods, earthquakes, etc., and man-made disasters like theft, riots, etc. It also covers damages caused to a third party, as in third-party insurance. It is a popular insurance policy as it offers broader coverage and financial protection against unforeseen circumstances.
Personal Accident Cover
Personal Accident Cover is an add-on cover that provides coverage for injuries sustained by the policyholder in case of an accident. It covers accidental death, permanent total disability, permanent partial disability, and temporary total disability. It is an essential add-on cover as it offers financial support to the policyholder in case of disability due to an accident.
Zero Depreciation Cover
Zero Depreciation Cover is an add-on cover that provides coverage for damages to the policyholder's vehicle without considering depreciation. It means that the policyholder will receive the entire cost of repair or replacement of the damaged parts without considering the vehicle's depreciation. It is a popular add-on cover as it provides complete financial protection against damages to the vehicle.
Roadside Assistance Cover
Roadside Assistance Cover is an add-on cover that provides assistance to the policyholder in case of a breakdown or any other emergency situation. It includes services like towing, battery jump-start, fuel delivery, and flat tire change. It is an essential add-on cover as it offers peace of mind to the policyholder and ensures prompt assistance in case of an emergency.
Consumables Cover
This cover provides protection against money spent on consumable items. Consumable items are those that can be used completely or used only once. For instance, engine oil, coolant, nuts and bolts, lubricants, washers, etc are considered consumable items. This cover provides reimbursement for the cost incurred on consumable items during the accident. Note that fuel is not considered a consumable item.
Hydrostatic Lock Cover
The engine is probably the most central part of a vehicle. It's important to protect it under the insurance policy so as to avoid significant costs incurred for the repairs. Repair or replacement of parts of the engine, the complete engine, or the gearbox for the engine is covered under this cover. The insurance company will offer you a reimbursement for the cost incurred for the repair or replacement mentioned above.
Loss of Key Cover
You cannot use a vehicle without a key. That's how important the key is. And thus it is very expensive to buy/replace it too. In the event of loss of the key, you can get complete reimbursement for replacement or loss of your key. You can even get a replacement of the entire lock mechanism depending on the extent of damage caused to the vehicle. This will be covered by the insurance company.
In conclusion, choosing the right motor insurance policy depends on the policyholder's needs and requirements. Third-party insurance is mandatory, and other add-on covers can be added to provide additional coverage and financial protection. Reading the policy document carefully and understanding the terms and conditions before purchasing a motor insurance policy is essential.
As for where you can purchase the insurance policy, there are a lot of insurance companies that offer various options for each type of policy and coverage mentioned above. It's your duty to read up on all the options and research properly before making any decision. Understand your requirements from the insurance policy and check for policies that suit your budget. Enquire about a few shortlisted policies and pick one that best suits your requirement and budget.
For four-wheeler owners, Cholamandalam car insurance offers third-party, comprehensive, and own damage insurance policies. You can learn more about Cholamandalam car insurance by reading about it here.
For all vehicle owners in general, Cholamandalam Car Insurance offers different types of policies. It's available for two-wheelers, four-wheelers, and commercial vehicles. Make sure you check out the options for Cholamandalam car insurance on our Motor Insurance website.
Research well, understand your own requirements and then make your decision about your motor insurance.