In today's digital era, transferring money online has revolutionized the way you handle your finances. It provides convenience and speed, allowing you to send funds to anyone, anywhere, with just a few clicks. However, ensuring the security of your online money transfers is paramount. This article will explore five secure methods to transfer money between banks online, protecting your hard-earned cash and personal information.
The Importance of Secure Online Money Transfer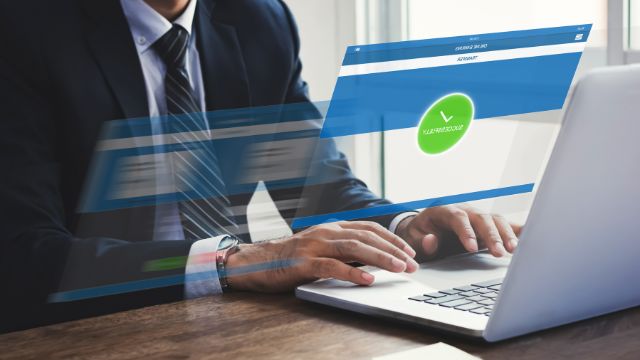 When transferring money between banks online, security should be your top priority. The internet is full of potential risks, such as identity theft and fraudulent activities. However, with the right precautions, you can safely transfer money and protect your financial information.
1. Bank-to-Bank Transfers
One of the safest ways to transfer money between banks online is through bank-to-bank transfers. Most financial institutions offer secure online banking platforms allowing you to transfer funds between your accounts or another person's account. These transfers are protected by robust security measures, including encryption and authentication protocols, ensuring the privacy and integrity of your transactions. Make sure to verify the recipient's account details and use trusted banking channels for added security.
2. Peer-to-Peer Payment Services
Peer-to-peer (P2P) payment services have gained popularity as a convenient and secure way to transfer money online. Platforms like PayPal, Venmo, and Cash App allow you to send money to friends and family or even make purchases online. They utilize encryption technology to safeguard your financial data, and some offer additional features like two-factor authentication for enhanced security. When using P2P payment services, avoid potential scams and only transact with trusted individuals or businesses.
3. Online Payment Gateways
E-commerce websites and businesses widely use online payment gateways to accept online payments securely. Providers like Stripe, PayPal, and Square offer robust security measures to protect your financial information, including data encryption and fraud detection systems. When making online purchases, ensure the website uses a secure payment gateway by looking for security symbols like SSL certificates and closed padlock icons in the browser's address bar.
4. Mobile Wallets
Mobile wallets, such as Apple Pay, Google Pay, and Samsung Pay, have gained popularity for their convenience and security. These digital wallets store your payment information securely on your smartphone, allowing you to make contactless payments in-store or online.
Mobile wallets use tokenization, which replaces sensitive card information with unique tokens, to protect your financial data during transactions. Additionally, many mobile wallets require biometric authentication, such as fingerprint or facial recognition, for added security.
According to Lantern by SoFi professionals, "If it's your first time transferring money b/w banks, be aware that this process is not automatic, and setup can take some time."
5. Cryptocurrency Transactions
Cryptocurrency transactions provide an alternative method for secure online money transfers. Cryptocurrencies like Bitcoin and Ethereum utilize blockchain technology, which ensures transparency and security by recording transactions on a decentralized ledger. Although cryptocurrency transactions can offer anonymity and encryption, exercising caution and understanding the risks is crucial. Choose reputable cryptocurrency exchanges or platforms and utilize secure wallets to safeguard your digital assets.
Regarding transferring money online, security should always be a top priority. Bank-to-bank transfers, peer-to-peer payment services, online payment gateways, mobile wallets, and cryptocurrency transactions offer secure options for transferring funds.
Remember to verify recipient details, use trusted platforms, and remain vigilant against potential scams. By following these secure practices, you can confidently and safely transfer money online, protecting your financial transactions and personal information.