Bigg Boss:
Bigg Boss, is a Television reality show, that is derived from the Big Brother show, which was aired in Netherlands, by Endemol. Initially, this program was telecast in the Hindi Language in India. For the past 10 years, Colors Channel has been airing this program. Currently, both the Telugu and Tamil language versions of this program, have started airing. Following the good reviews of the Tamil version show, they have also decided to launch the show in Telugu language, as well.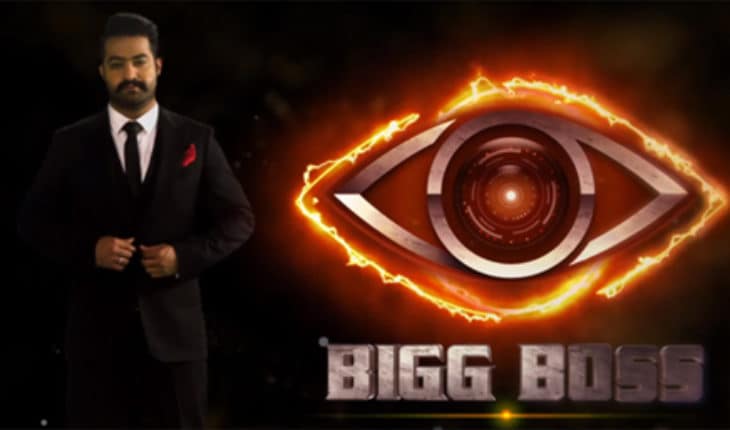 Bigg Boss Telugu, started airing from July 16, 2017 and has successfully completed 2 weeks. This famous show is hosted by the Telugu Superstar, Junior NTR. With this show, he has also marked his debut in the Television Industry. This show will be aired in the 'Star Maa' channel, from Sunday to Saturday. From Monday to Friday, the show will start airing by 9:30 PM and in the weekends the show will start airing by 9 PM.
House and Their Rules:
Initially, 14 contestants are selected and they will be living under the same roof for 70 days. The Bigg Boss house will be surrounded by 60 cameras and the participants are devoid of the contact from the outside world. They don't have access to any electronic gadgets like Mobile, Television, Computer, Laptop etc. Even they do not have clock in the Bigg Boss house. The only contact with the outside world will be through the weekend chat with the Host of the program, 'Junior NTR'.
Rules: 
The participants are supposed to talk only in Telugu language
Each week 3 contestants will be nominated by the Bigg Boss House inmates and audience can save 2 participants from that with their voting power.
The participant who gets least vote in the following weekend will be eliminated from the house
The participants in the Bigg Boss house, are not supposed to sleep during the mid day.
Including this, without permission, no participants are allowed to get out of the Bigg Boss house.
Contestant List:
Please find the contestant list and a brief description about the participants below.
S.No
Participant Name
Description
1
Aadarsh Balakrishna
He made his debut in the Bollywood film Industry with the  movie, 'Iqbal'. He has also starred in many well-known Telugu movies like 'Happy Days, Sarrainodu etc'. He was also part of the, 'Telugu Warriors Team', in Celebrity Cricket League
2
Archana alias Veda
Archana, has starred in many South Indian movies in various languages like Tamil, Telugu, Malayalam etc. She is known for her works in 'Daasi' and 'Veedu', for which she got National awards. She is also a trained Kathak Dancer.
3
Dhanraj
He is a well-known comedian, who has starred in many Tollywood movies along side many popular heroes namely Pawan Kalyan, Allu Arjun, Nagarjuna etc. He made his debut through the movie, 'Jai'.
4
Diksha Panth

(Wild Card Entrant)

She made her 'Wild Card' entry on July 30, 2017. She has made her debut in the Bollywood movie, 'Aayam'. She has also starred in many Tollywood movies like, 'Gopala Gopala, Oka Laila Kosam, Soggade Chinni Nayana etc'.
5
Hari Teja
She is a well-known face both in Silver screen and Small screen. She is best known for her performance in 'A..Aa' and she has also starred in many Television serials like 'Manusu Mamatha, tali Kattu Shubavela etc'.
6
Jyothi
She has worked in many Tollywood movies like, 'Oh my God, Chitranga, Kevvu Keka etc'. She also has many upcoming projects in Telugu Film Industry.
7
Kalpana Raghavendar
She is a well-known singer and voice artist and daughter of famous singers TS Raghavendra and Sulochana. She has sung many songs in Tamil and Telugu languages.
8
Katti Karthika
Initially, she worked as a Radio Jockey and later came into Television industry. She is now a famous TV anchor and she has also hosted many shows and events.
9
Madhu Priya
She is an upcoming playback singer in the Telugu industry. She came into limelight with her folk song, 'Adapillanamma Nenu Adapilanani'. She has also sung a memorable song in the upcoming movie, 'Fidaa', namely, 'Vachinde'.
10
Mahesh Kathi
He is a multi-talented personality, who is an actor, writer, director and a film critic. His script for 'Minugurulu', was a featured as the best script in the 'Academy Award 2014'.
11
Mumait Khan
She is a well-known actress, who made her debut along side Sneha Ullal, in the Tollywood movie, 'Lucky'. She has given many special performances in many languages like Tamil, Telugu, Hindi, Kannada etc.
12
Prince Cecil
He made his debut appearance in the movie, 'Neeku Naaku Dash Dash', following which he was also seen in movies like, 'Bunny n Cherry, Nenu Sailaja etc'.
13
Sameer
He is popular for performing in character roles in Tollywood films namely, 'Sri Ramadasu, Mr.Perfect, Ramudu Manchu Baludu etc'. He has also made appearances in Television series like 'Kasturi'.
14
Sampoornesh Babu
He started is career with the Tollywood movie, 'Hrudaya Kaleyam'. He also has many viral videos and also known as the 'Burning Star'.
15
Shiva Balaji
He has starred in many Telugu films namely, 'Idi Maa Ashokgadi Love Story, Arya, Shambo Shiva Shambo etc'. He has also won a 'Nandi award', for his performance in the movie, 'Pote Poni'
Elimination List:
Participant Name
Eliminated On
Jyothi
July 22, 2017

(First Week)

Madhu Priya
July 29, 2017

(Second Week)

Sampoornesh Babu
July 29, 2017

(Second Week)
This program has gained popularity similar to the versions of Hindi, Tamil, Bengali and Kannada. The audience are eager in seeing who will be winning the First Season. We have to wait and watch the season, to know who will be winning this season.