The curtains have just closed on the 27th season of "The Bachelor," and boy, was it a ride! With the premier kick-starting on January 23, 2023, the season witnessed the search for love by 26-year-old Zach Shallcross. For those unfamiliar with Zach, he's an Oracle sales executive hailing from Anaheim Hills, California. As a bit of history, Zach was a familiar face on the "The Bachelorette" circuit, having made it to the top three in pursuit of Rachel Recchia during the show's nineteenth season. So, when his "The Bachelor" journey wrapped up on March 27, 2023, the anticipation was electrifying. But enough with the introduction, let's delve into the heart of the matter. At this point, you may be wondering who actually won this season. Correct? Well, worry not, we are about to get to know that winner really well. Let's get going now.
Who Won "The Bachelor" Season 27?
"The Bachelor" Season 27 saw the charming Kaity Biggar emerging victorious in this love race. A 27-year-old travel nurse by profession, Kaity was the one who managed to capture Zach's heart. The season ended on a high note, with Zach taking a knee to propose marriage to Kaity. That moment right there left everyone in awe. And as for the couple's future plans, they're all set to move to Austin, Texas, by the summer of 2023 and exchange holy vows by 2025.
More About The "The Bachelor" Season 27 Winner Kaity Biggar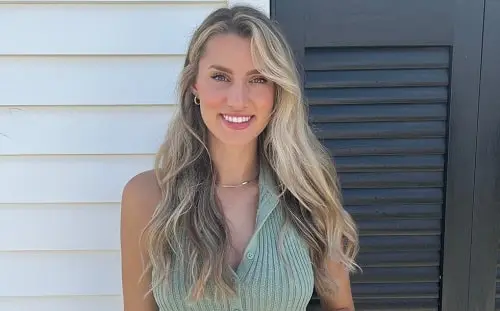 Hailing from Kingston, Ontario, Kaity Biggar stepped into "The Bachelor" Season 27 as a travel nurse. But it wasn't just her profession that had people talking, Kaity soon became a favorite for her infectious sense of humor and down-to-earth nature. Network execs were quick to label her as "100 percent wife material," which was no surprise considering her amazing personality. For Kaity, "The Bachelor" wasn't just a reality show, it was a platform for her to find her true love. "I truly hope to find love. I have so much love to give to the right man," her words.
Kaity Biggar's Journey Through "The Bachelor" Season 27
Kaity's journey on "The Bachelor" Season 27 was nothing short of extraordinary. She had an early overnight date with Zach, a rendezvous that she fondly referred to as "special." For her first solo date with Zach, the couple was treated to a private tour of a museum. The night culminated with Zach extending an invitation to "spend the night" with him, to which Kaity responded with a resounding "Absolutely." Zach, for his part, expressed his belief in the idea of one true love and subtly hinted that his heart truly belonged to one woman throughout the show.
Will There Be Another "The Bachelor" Season or Season 28?
It's been a few months, and the fans of this show are beginning to feel a little left out. But don't you worry because ABC has officially announced the renewal of the popular series for its 28th season. So, get ready to brace yourself for more romance, drama, and heartbreak in the future episodes of this beloved reality show. After all, who doesn't love a little more excitement?