Dance India Dance is an Indian Dance Reality competition that airs on Zee TV, produced by UTV Software Communications. This show is a National TV version of show 'Dance Bangla Dance' in which Mithun Chakraborty was the Grand Master. This show as first aired in Zee TV on 30 January, 2009 and showcases various styles of dancing from dancers around the country.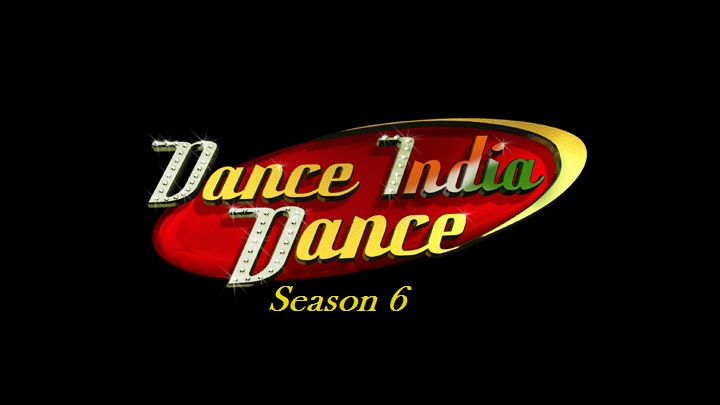 The open auditions are conducted in major metropolitan cities where dancers can show off their uniqueness and talent. If they clear the audition, then they are allowed to contest in the show where Judges check their ability to adapt to different dance styles. The variety of dance styles showcased are Bollywood, Classical, hip-hop, Jazz, Salsa, Kalaripayattu, musical theatres etc. This show has also won 'Most Popular Dance Reality Show' award.
Judges:
The contestant perform before panel of judges composed of Terrence Lewis, Remo D'Souza, Geeta Kapoor, Mudassar Khan, Feroz Khan, Shruti Merchant, Govinda, Punit Pathak, Gaiti Siddiqui. However, the performances of the 'Top 18' finalist are overseen by head Judge 'Mithun Chakraborty'.
Winners of Previous Season:
Season
Judges
Winner
Runner Up
Season 1
Geeta, Terrence, Remo
Salman Yusuff Khan
Alisha Singh

Siddesh Pal

Season 2
Geeta, Terrence, Remo
Shakti Mohan
Dharmesh Yelande

Punit Pathak

Season 3
Geeta, Terrence, Remo
Rajasmita Kar
Pradeep Gurung

Raghav Juyal

Season 4
Mudassar, Shruti, Feroz Khan
Shyam Yadav
Manan Sachdeva

Bilki Das

Season 5
Mudassar, Gaiti, Punit
Proneeta Swargiary
Nirmal Tamang

Sahil Adaniya
Audition Details of Season 6:
The dance audition for the past seasons have been conducted in the following cities Indore, Ranchi, Raipur, Siliguri, Chandigarh, Guwahati, Dehradun, Bhubaneswar, Jaipur, Patna, Lucknow, Kolkata, Bangalore, Nagpur, Delhi, Baroda and Mumbai. So. it is anticipated that the audition for Season 6 will also be conducted in the same cities. The venue details and dates are yet to be announced. The auditions may take place in the month of April, 2017 or May, 2017 like the previous seasons.
Eligibility Criteria:
The contestant must be of age 16-30 years as on April, 2017. They should carry government photo ID proof like Passport, Aadhar Card, Ration Card etc, along with 2 passport size photographs for age verification.
Online Registration Details:
For registering online they will be providing you a link, through which you have to enter your details and submit. For previous seasons, the link was provided and in that link they have asked for the following details:
First Name
Last Name
City
Address
Date of Birth
Mobile
YouTube Link of your video
Similarly for season 6 also they will be providing a link, through which you have to enter your details and submit.
We will Update you details Venue and Date for the following cities very soon
 INDORE
 RAIPUR
 SILIGURI
 CHANDIGARH
 GUWAHATI
DEHRADUN
BHUBNESHWAR
 JAIPUR
 PATNA
 LUCKNOW
 KOLKATA
 BANGALORE
  NAGPUR
  DELHI 
  BARODA
  MUMBAI