Diljot Qawwali Group is a group of singers from the age group of 10-40, who has participated in the famous Live TV reality competition, Rising Star and scored a whooping 94% in the audition round for their performance on 'Haanikaarak Bapu' songs. They are from Amritsar and they have given an outstanding performance in the audition round.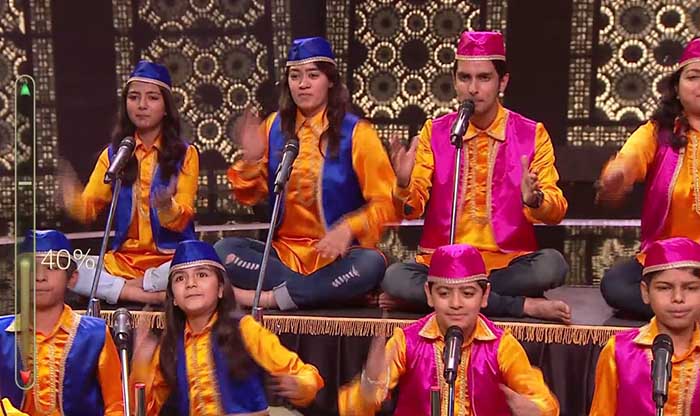 Their performance on the song, directly connects to the hearts of the audience and expert panel. Even though, that group consists of 15 members, they sang the song in unison and none of the singers missed or skipped a note in the performance, which is pretty tough considering the member count in the team.
They have also impressed the members of the expert panel Shankar Mahadevan, Monali Thakur and Diljit Dosanjh with their top-notch, soulful and lively performance. They have advanced to the second round, Duels Round, in which they scored 90% for their performance on Tumse Milke/Saawan Mein, beating Vikram Labadiya Group. In 'Red Sofa elimination' round, they sang 'Baawre/Aaya Tere Dar Pe' and scored 88.75%.
They are one of the 'Top 14' constestants, who have made it through the three rounds and waiting to show off their talent in the upcoming round. In the upcoming rounds, there will be heavy competition between the contestant and each one has prove their uniqueness, in order to win the grand title of the year. Since, audience voting is considered to have the first priority and expert panel's are given second, they should focus on impressing the audience.
Diljot Qawwali Group Biography:
Name: Diljot Qawwali Group
Age: 10-40 years
Place: Amritsar
Debut Performance: Rising Star, 2017
We will soon update you with more personal details about the group. Please Stay Tuned!