Jidnesh Vaze, is a 22 year old contestant, who have scored 81% in the audition round of the famous Live TV reality singing competition, Rising Star, aired in Colors TV. His audition was held as the last batch, during which the expert panel has set the clearing score to 90%. The contestant has to score a 90 or above to get the wall raised. Despite this, his performance has satisfied the expert panel and they raised the wall and gave him a second chance to perform in Round 2.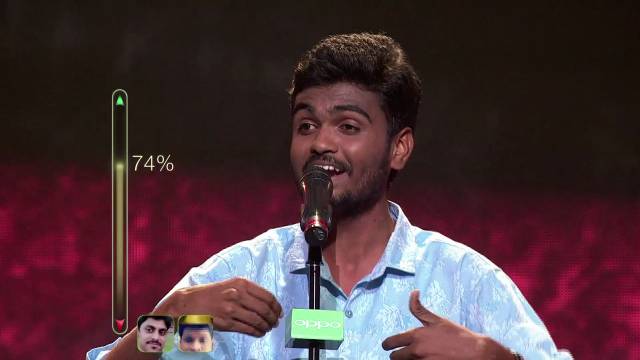 In Duels Round, he contested against Deepesh Bhati and scored 83% defeating the other contestant, with his performance on 'Laaga Chunari Mein Daag'. He advanced to the next round, 'Red Sofa Elimination' round, in which he scored 88.24% with his performance on 'Jhingat'. This made him one of the 'Top 14' contestants who will be contesting in the upcoming rounds.
Rising Star, is an exceptional singing reality show, since the program is being aired Live in Colors TV. The audience will be able to view the performance of the contestants and vote for their favourite contestants online using a mobile app. In this show, the audience voting is given first priority. In addition to this, there is a panel of experts, Shankar Mahadevan, Monali Thakur and Diljit Dosanjh, whose decision also plays an important role in the contestant selection.
Since, the competition will get tough in the upcoming rounds, the contestants will have to give their best in each rounds and impress both the judges and the expert panel.
Jidnesh Vaze:
Name: Jidnesh Vaze
Nick Name: Jidnesh
Age: 22 years
Place: Mumbai
Debut Performance: Rising Star, 2017
We will soon update with more personal details about the contestant. Stay Tuned!