Nowadays, the importance of land records is very important because you could need them in various times. There was a time when you were not able to check your land records within some quick time. The Government of India has already taken a major step towards the digitization of your land records by launching the NLRMP in the year 2008. Now, it is your duty to get the required benefits of this exceptional service provided. The different Indian States will have their different Land Record Website.
Now, if you are asking how to check land records in Chhattisgarh then you will have to understand some easy steps. It is very common that you don't know much about this checking process or step.  According to some reports, the NLRMP will surely help the national government to keep their eyes on each and every land record all across the nation.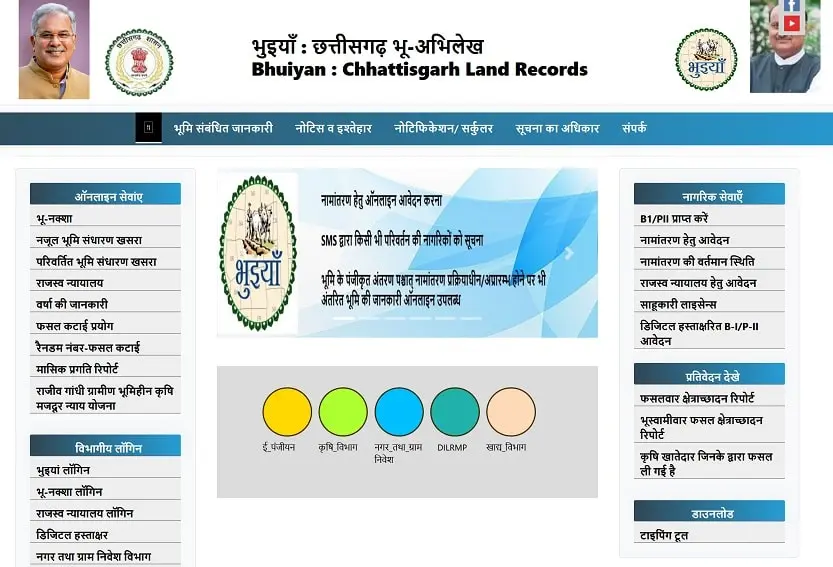 Easy steps to check your land records in Chhattisgarh online
To check your land records online in Chhattisgarh, now you just have to follow the next steps:
You just need to browse

https://bhuiyan.cg.nic.in/

this URL which will take you on the homepage of "bhuiyan naksha" Land records department of Chhattisgarh.
You will find a few methods to check your land records
According to your desires, you can give preference to the best land record checking way
If this online portal ask you to submit some details then just submit the asked details
Find the page of your land records
Take a printout of it if you want to use it further
These easy steps will surely lead the citizens of Chhattisgarh to check their land records online. You will not only get accurate information but also you will save you're a lot of time.