The kaftan is a robe-like traditional Islamic clothing that has been around for centuries. It is most commonly worn in North Africa and the Middle East. But it is also gaining popularity in other parts of the world. Kaftans are usually made of light, airy fabrics such as cotton or silk and wool for winter. They are loose-fitting tunics and typically have long sleeves. Both men and women can wear them with a headscarf or a turban. It is often embellished with intricate designs, embroidery, beading, sequins, and other materials to make it attractive. These made kaftans a popular choice of Islamic clothing for special occasions, such as festivals, parties, weddings, and religious holidays. Many Islamic scholars and religious leaders also wear them. Kaftans are extremely versatile garments that can be dressed depending on the occasion. They are perfect for hot weather and can be worn casually and formally. It is a way to show your respect for Islamic culture. If you are searching for a stylish and comfortable way to cover your body with a unique and beautiful garment, then the kaftan dress is perfect!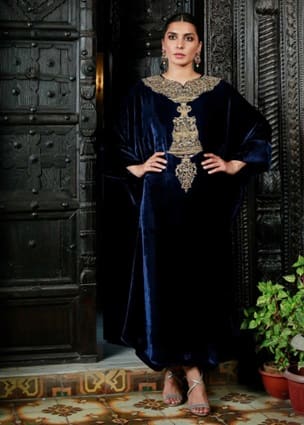 The History of the Kaftan Dress
Kaftans have been around for centuries, with some sources suggesting they may have been around as early as the 8th century in the Middle East. Back then, it was a luxurious garment the upper class wore as a status quotient. It is also associated with royalty and was worn by emperors and kings. In the Middle East, kaftans are still seen as a status symbol. And are often intricately embellished with gold and silver embroidery to signify the wealth and power of their wearer. It has always been an essential part of Islamic culture and is seen as a way to show off one's faith and respect for the Islamic religion.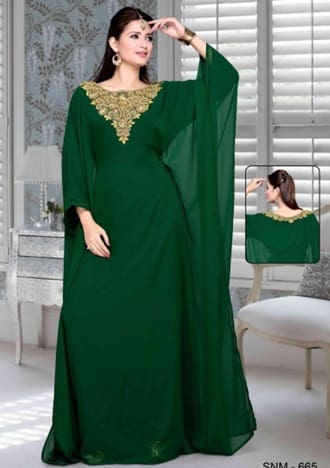 Reasons to Wear a Kaftan Dresses
You might be wondering why to wear such loose cloth when a variety of designer clothes are available in the market. Well, there are a few reasons why you must wear a kaftan:-
1) Firstly, kaftans are incredibly comfortable and a great way to cover your body stylishly and modestly.
2) Secondly, kaftans are very versatile and have a style for every occasion. You can wear them for formal events or in more casual settings.
3) Thirdly, kaftans are perfect for hot weather, and their fabric will keep you cool. Lastly, wearing a kaftan is a great way of respecting Islamic culture.
Now, all your doubts are answered. So, why not give kaftan a try?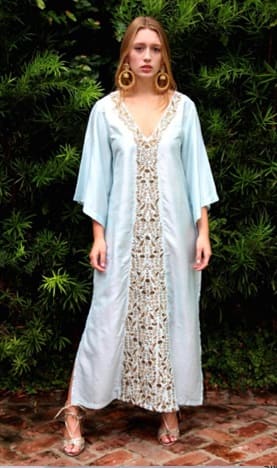 Best Ways to Style a Kaftan Dress
Kaftans are incredibly versatile and can be styled in a variety of ways. You can choose to wear a kaftan over a pair of jeans or with dressy trousers. You can layer it over a top or blouse for a different look. If you want to dress up your kaftan, accessorize it with a belt, statement jewellery, and even a headscarf. The possibilities are endless!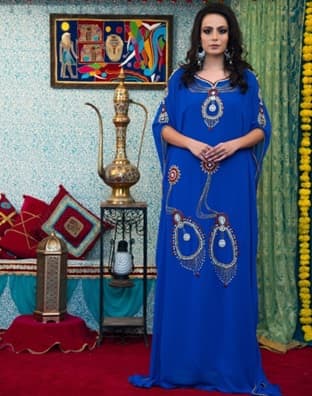 Kaftans come in various styles and can be made of different materials, such as silk, cotton and wool. They usually have long sleeves, but sleeveless ones are also for those who prefer them. They are usually brightly coloured and embellished with intricate designs to give them a festive look. The fit of the kaftan can vary from loose and billowing to close to the body. It's essential to find a style that suits you and the occasion for which you wear it.
Where Can I Find the Best Kaftans? 
You can find kaftans in almost any fabric or Islamic clothing store in the Middle East, North Africa, and some parts of Asia. However, it can also be bought online. There is a website specialising in traditional Islamic clothing, i.e., Mirraw.com. Here, you'll find a wide range of kaftan styles and fabrics. Select from a wide variety according to your fashion sense and the occasion on which you will wear it. Kaftans are not merely a dress; instead are a fashion statement.
Conclusion
Kaftans are traditional Islamic clothing that has been around for centuries. They are a comfortable and stylish way to cover your body with a unique and beautiful garment. Their versatility makes them an excellent choice for formal and casual occasions, and they can be enriched with intricate designs to give them a festive look. The best place to find kaftans is the Mirraw online store, as they are dedicated to giving you the best traditional Islamic clothing. So, if you have yet to try a kaftan, it is worth doing so!