The 27-year old actress, Tamannaah Bhatia, who plays the role Avanthika in the Indian historic action-adventure movie Baahubali: The Beginning, has revealed that she is more excited than nervous about her next movie Baahubali: The Conclusion. The prequel of the movie directed by Baahubali: The Beginning, is not only a huge box-office hit, but also has won the best feature film award in the National Filmfare awards.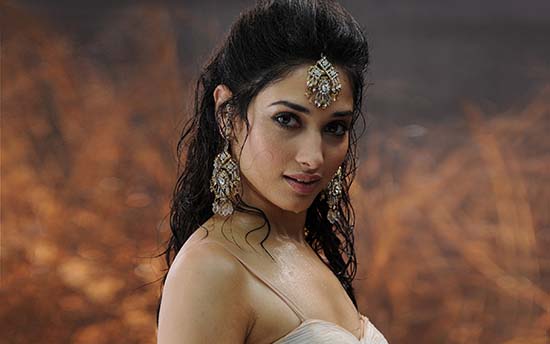 Tamannaah has also confessed that, the team has experienced immense pressure before the release of the first part. However, the team is now much more excited about the release of its sequel, knowing that the first part has been well-received by the audience from all over the world. This film was simultaneously made in both Telugu and Tamil and stars Prabhas, Rana Daggubati, Anushka Shetty, Tamannaah Bhatia, Sathyaraj in the key roles.
You Might Like to Read:
The hindi version of this movie was presented by most renowned bollywood director Karan Johar. Tamannaah has also mentioned that in the first part of this historic epic all the actress, who played woman lead, had strong role. For her role in the sequel of the movie, Tamannaah has learnt horse riding and sword fighting, since this film will be much more action based than the prequel.
The movie Baahubali: The Conclusion, has already gained huge eagerness among world wide fans, since the prequel ended on a cliffhanger and everyone needs an actual answer for the question 'Why Kattappa killed Baahubali?', even though there have been many fan theories that have been circulating the Internet arena for the past two years. Tamannaah has also confessed that, for the past two years, where ever she went, she was asked to answer the question. Since, I have signed contract I'm not allowed to reveal the bottom line of the story.
The long wait will come to an end by 28th April, 2017. According to Tamannaah, only 20-25 percent of the shooting is still pending and currently, they are shooting the climax sequence. She has also informed that the sequel will be much more bigger and better than the first part and it will have lot more content compared to the first part. She has also acquainted that the sequel of the Indian historic epic will be having the original cast from the first part Baahubali: The Beginning. Since, all the actors in the film has put their maximum effort for the movie, we are excited to see the outcome, rather than scared.