Prabhas is an Indian film actor, whose work is mainly contained to Telugu Film Industry. However, his works tend to reach across the country and has a huge fan base. Mainly, after the release of his Indian historic epic movie, Baahubali: The Beginning, he was known and appreciated by many people across the country and also he has earned more fans after his latest blockbuster. We must say that the 37 year old actor has put huge effort for his next big historic film, Baahubali: The Conclusion. In the next film also he plays a dual role, Shivudu and Baahubali, for which he has to maintain two body types.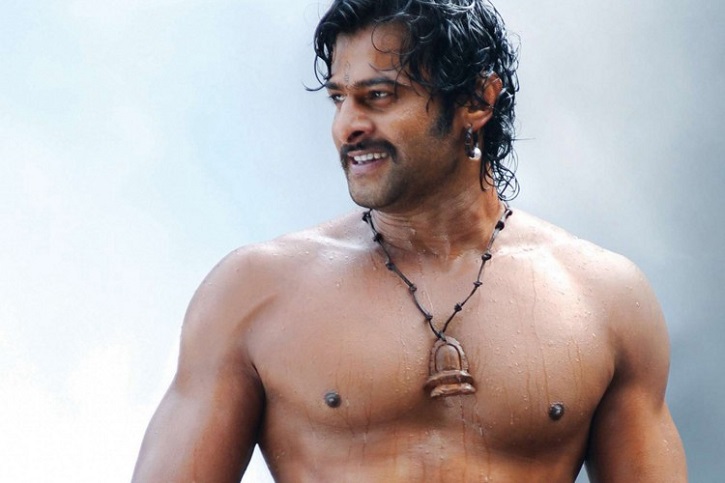 Recently, actors are taking special care about their appearances in each movie. Like the famous bollywood actor Aamir Khan who maintained two body types for his role as Mahavir Singh Phogat in 'Dangal', first he has to gain enormous amount of weight for the older version of Mahavir Singh and then lose his extra kilos for the role as younger wrestler version. He has also undergone rigorous weight training. Following him, tollywood actor Prabhas has also undergone huge transformation for the movie, Baahubali: The Conclusion. He has seeked professional help for maintaining his dual body types from Mr.Lakshman Reddy. However, the movie doesn't involve any younger or older version of the character, it involves double role. Shivudu, is more lean in structure with more toned muscles, whereas Baahubali is a bit of a bulky figure.
According to the reports, he has to follow different diets and different weight training for both the role. For Shivudu, he was advised to take low calorie diet that included six meals a day with zero carbs, high protein like egg whites and good fat like nuts. He has to have lesser fat in his body, so that he can get more chiselled body for the character Shivudu. As far workout is concerned, he has do heavy cardio workout both morning and evening including weight training. However, for Baahubali, he has to follow a different diet and workout plan. Since it is a bulky figure compared to Shivudu, he had to take heavy calories for eight to nine times a day. Workout included heavy weight training and less cardio, once a day.
In a press meet, Prabhas fitness trainer Lakshman Reddy informed that, 'The Baahubali actor has done risky things for his role in the epic movie. Even though, there were precautions taken in order to avoid any serious injuries, the actor has had some injuries. However, that did not stop him from putting his effort, he will undergo physiotherapy session and continue his workouts'. He also added that even when the actor has had a tiring day at work and he gets out of the set late say 11pm, he did not skip the workout for a day. Mr. Lakshman Reddy is an Indian professional bodybuilder, who has also won Mr. World contest in the year 2010.
The film is set to release on 28th April,2017.