South Indian movies have come a long way, and they are certainly very entertaining. These movies are even very popular in North India as the dubbed versions are easily available on OTT platforms and Cable TV. If you are a fan of comedy movies and if you also love South Indian movies, then this page is for you. We have listed the top 10 best comedians in South Indian movies on this page. You can check out their movies, and we assure you that you will get a good dose of laughter. These movies with these comedians can cheer you up even on the dullest of the day. You will also find different genres of movies from these comedians. These may include romantic-comedy, action-comedy or other types of movies.
You will also love how these South Indian comedians present themselves in India. Owing to their popularity, you will find some even in Bollywood movies. So, if you are trying to kill some time, you can check out the list in the section below and browse through their movies. You will be able to find many of their movies on the OTT platforms as well.
Most Famous South Indian Movies Comedians

The comedians listed below possess special talent to make anyone laugh. They are very prominent in Tamil and Telugu movies. Their natural acting, along with their dialogue delivery, is enough to entertain you. So, without waiting any further, check out the best comedians in South Indian movies in this section. Here is the list –
1. Vadivelu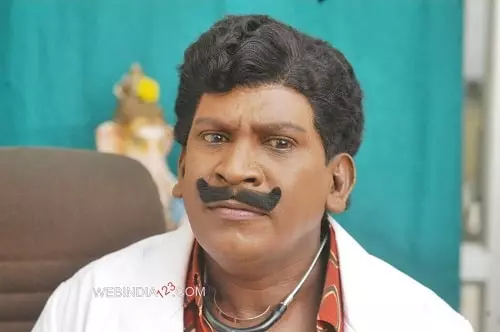 One of the finest comedians in the South Indian film industry is Vadivelu. His real name is Kumaravadivel Natarajan, and he was born in 1960. He has had a very successful career in the Kollywood industry. Apart from being a comedian, he is also an actor and a playback singer. Some of the best comedy movies from Vadivelu are Kathavarayan, Kaalam Maari Pochu and Chandramukhi. Talking about his personal life, Vadivelu was born in Madurai, and his father was in the glass-cutting business. He had been fond of acting since childhood, as he participated in many local stage plays.
2. Brahmanandam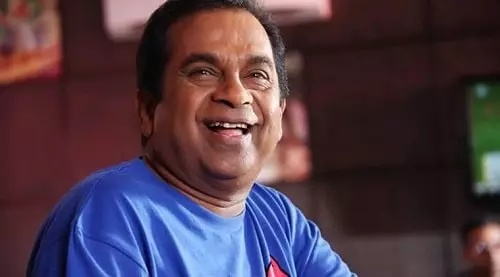 At number two, we have one and only Brahmanandam. His full name is Kanneganti Brahmanandam, and he was born in 1956 in Andhra Pradesh. Brahmanandam has gained a lot of fame as a comedian, actor and impersonator in the Telugu film industry. As of today, he has worked in over 1000 movies and holds a Guinness World Record for having his name in most screen credits. Brahmanandam also received Padma Shri for his contribution to Art. Talking about Brahmanandam's personal life, it is known that his father was a carpenter, and Brahmanandam also had seven siblings. He is married to Lakshmi, and the couple has two children.
3. Santhanam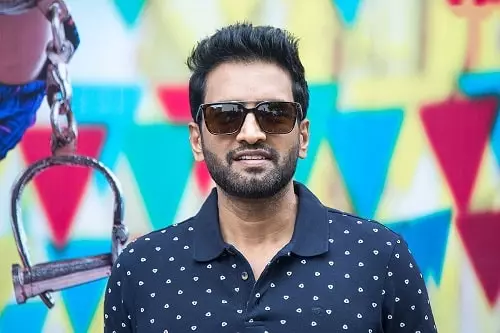 Next on the list is N Santhanam, and he is a very popular personality in the Tamil industry. He started his career as a comedian on the small screen, and he eventually got many roles in movies. One of the most popular projects for Santhanam was Lollu Sabha, and this movie got him a lot of fame. He also worked in movies like Sachien, Manmadhan and Polladhavan. Santhanam has been consistently performing since 2010.  Talking about his personal life, he was born in 1980 in Chennai. He is married to Usha, and he has three children.
4. MS Narayana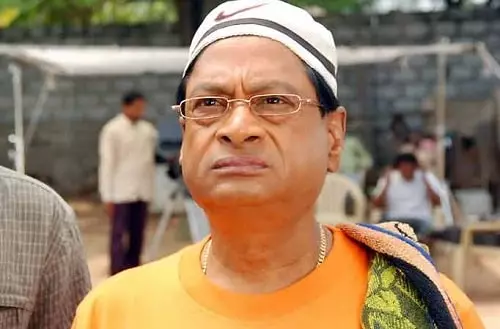 MS Narayana was born in 1951 and is a popular comedian in Telugu Cinema. MS Narayana started his career in 1992 and has worked in over 750 movies. MS Narayana also worked as a writer before starting with acting career. MS Narayana has also received Nandi Awards for his work. Apart from this, he also received Filmfare Awards South and CineMAA Awards. Unfortunately, MS Narayana passed away in 2015 due to organ failure. He has left behind a golden legacy. You can check out some of the movies from MS Narayana, and we are sure you will love his work.
5. Vivek
Another popular name in South Indian movie industry is Vivekanandan, also known as Vivek. He is a social activist, television personality, comedian and playback singer. His work is mainly restricted to the Tamil industry, and he has received many awards throughout his career. Vivekanandan also received the Padma Shri award in 2009. One another achievement for Vivekanandan was the interview of Dr A P J Abdul Kalam that he hosted. Vivekanandan passed away in 2021 because of thrombosis, which led to heart failure.
6. Raghu Babu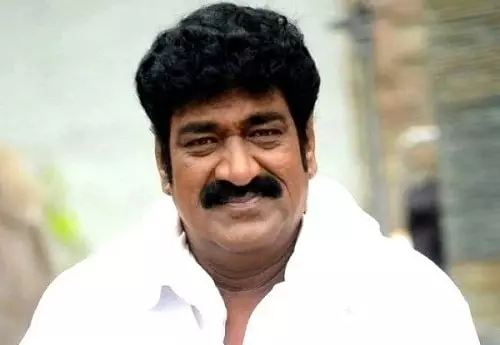 At number 6, we have Raghu Babu, and his real name is Yerra Raghu. He is popular in Telugu Film Industry, and he is the eldest son of Giri Babu. Raghu Babu was born in 1964 in Andhra Pradesh to the popular comedian Giri Babu. He started his career in 1990 with Dongalu Unnaru Jagratha and has worked in 286 movies. His latest projects are Bhola Shankar, Waltair Veerayya, Katha Venuka Kathy and Samajavaragamana. He has also worked in 4 small screen shows and has his fair share of popularity. You can check out some of his movies, and you will surely love them.
7. Karunas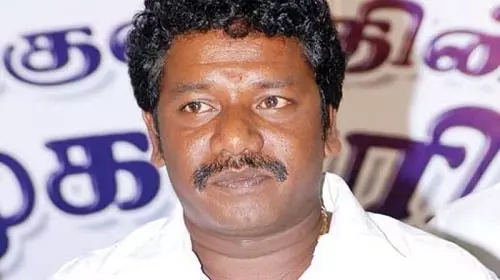 We are sure that you are already familiar with Karunas. He is also known as Karunanidhi Sethu, born in 1980 in Tamil Nadu. You will see him mostly in the supporting roles as a fellow comedian. He has also played lead roles in Ambasamudram Ambani and Dindigul Sarathy. Apart from being an actor, Karunas has also worked as a producer, singer and music composer. Karunas has political links, and he was the leader of Mukkulathor Pulipadai until 2019. He has served as a Member of the Tamil Nadu Legislative Assembly between 2016 and 2021.
8. Ali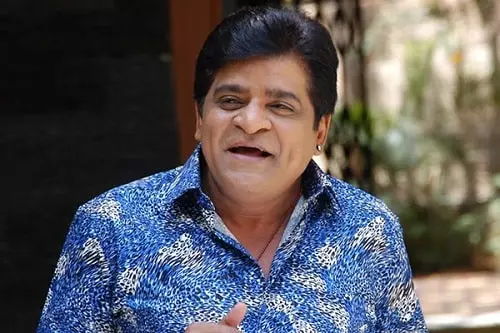 Ali is a popular comedian, and he has been featured in over 1000 Telugu movies. His role was not just restricted to movies, but he has also been very active as a TV presenter and small-screen TV. He has been honoured with Filmfare Awards South and Nandi Awards for his contribution to cinema. Talking about his personal life, Ali was born in 1967 in Andhra Pradesh. He comes from a humble background, as his father worked as a tailor. He made it big in the film industry. Ali's brother Khayyum is also an actor. Goundamani also joined politics, and he works for YSR Congress Party.
9. Goundamani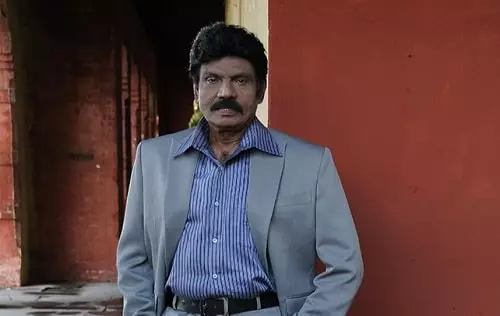 Next on our list is Subramaniyan Karuppaiya. He is popularly known as Goundamani and is a prominent personality in Tamil Film Industry. He is often seen in comedy roles with the co-actor Senthil, and their movies dominated the era of the 1980s and 1990s. Goundamani was born in 1939 in Coimbatore. His ability to give counter-dialogues made him very popular. He has worked on over 320 projects, and his most successful years were the 1980s and 1990s. The last movie from him was in 2016, and we are not sure if he is still working on any projects.
10. Jayaprakash Reddy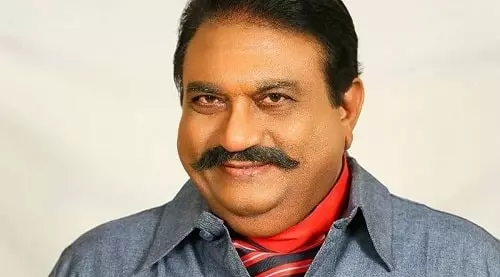 Jayaprakash Reddy is a very popular Telugu actor. He was born in Andhra Pradesh in 1946, and he made his debut in 1976 with Mutyala Pallaki. He shot up to fame after the release of the movie Samarasimha Reddy in 1999. He has worked in 105 Telugu movies, 6 Tamil movies and 4 Kannada Movies. His movies are a treat to watch, and he is very expressive. Some other popular movies from him include Jayam Manade, Chennakesava Reddy and Jayam Manadera. Unfortunately, he passed away in 2020 due to a massive cardiac arrest. He has left behind a legacy of amazing South Indian movies.
Final Verdict
These actors are not just an integral part of South Indian movies but also an integral part of the Indian Entertainment Industry. Their excellent impression leave many fans yearning for more. Most of these comedians are still active in the film industry, and they have many upcoming projects. So, go ahead and make a watchlist for the upcoming weekend; it will certainly prove to be a stressbuster for you. If you love any particular movie from these comedians, please let us know via the comment sections. We are sure that other community members would love to share the joy with you.