As per the researchers, Mental disorders are increasing rapidly due to our lifestyle. Hectic life and work pressure lead to mental disorders. Mental conditions such as anxiety, depression, panic, schizophrenia, and many more require intervention by psychiatrists and other mental health specialists. The high number of people committing suicide due to mental illness in India underlines the importance of psychiatric treatment.
A mental hospital should have psychiatrists and psychologists to provide medical and counselling services to the patients. There are multiple specialised psychiatric hospitals in Chennai. Some of the best have been listed here.
List of Top Mental Hospital In Chennai
Apollo Hospital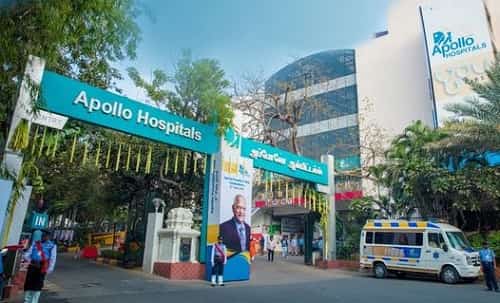 Apollo Hospital Chennai is a part of the Apollo Group of Hospitals spread across India. This is a multispeciality hospital located at Greams Road. There are over 60 departments at this hospital, including psychiatric care. The psychiatric department is staffed by experienced mental health professionals such as Dr. Muthu Krishnan. The infrastructure is world class as is the case with Apollo Hospitals.
Address: Greams Lane, 21 Greams Road, Thousand Lights, Chennai- 600006
SCARF Chennai
SCARF or Schizophrenia Research Foundation located in Chennai provides psychiatric care and rehabilitation services to mental illness patients. It has both in-patient and out-patient departments. The 3 residential centres at this hospital have 150 beds each. SCARF collaborates with NIMHANS, AIIMS, International Psychiatric Association and many other reputed institutions.
Address: R/7A, North Main Road, Anna Nagar, Chennai- 600101
Shadithya Hospital
Shadithya Hospital is a NABH-accredited hospital specializing in psychiatric treatments. The services provided by this hospital include in-patient admissions for suicidal or aggressive patients, an outpatient clinic to treat all kinds of mental disorders, dementia care, de-addiction, counseling, and long-term rehabilitation.
Address: No. 7, Tannery St, Pallavaram, Chennai- 600043
Manashastra Integrated Mindcare Hospital
Manashastra Integrated Mindcare was established in the year 2013 and is a specialist hospital for mental health care services. Its services include psychiatric treatments, counselling and psychology, occupational therapy, de-addiction, yoga and alternative therapy, social intervention and Ayurveda. The hospital also has a special school and daycare centre.
Address: No. 284 A, Anna Industrial Estate, Vanagaram, Chennai- 600095
Serene Life Hospital
Serene Life Hospital, established in the year 2012, is a leading psychiatric hospital in Chennai. It is an ISO 9001:2015 institution and also has a license from the Institute of Mental Health. Specialty treatments are provided at this hospital for schizophrenia, depression, anxiety, sleep disorders, bipolar disorders and other mental illnesses.
Address: No. 86/2 A, Kanniyamman Nagar Main Road, Chennai- 600095
Government Mental Hospital
Government Mental Hospital Chennai is a popular hospital for mental health care services. This hospital specialises in adult psychiatry, adult counselling, alcohol and drug de-addiction treatments, and more. Apart from mental health services, it also provides viral and dengue fever treatment.
Address: No. 112, Medavakkam Tank Road, Kilpauk, Chennai- 600010
Aashiana Hospital
Aashiana Hospital is a speciality hospital dealing with mental health. It provides individual psychotherapy sessions to patients suffering from various mental disorders. This hospital is also a de-addiction centre for alcoholics and victims of drug abuse. Geriatric medical services are also available at this hospital.
Address: No. 1201, 6th Avenue, Anna Nagar, Chennai- 600040
Putholi Healthcare
Putholi Healthcare was established in the year 2011 and is one of the top rated psychiatric hospitals in Chennai. Treatments are provided for all mental disorders, such as anxiety, depression, bipolar disorders, schizophrenia and more. Psychotherapy and clinical psychology services are also available at this hospital.
Address: No. 64/1, Poosala Gengu Reddy Road, Egmore, Chennai- 600008
SS Hospital
SS Hospital is a multispeciality hospital housing several specialist departments. The psychiatric department of this hospital provides comprehensive mental health care services, including occupational psychotherapy. Other specialist departments at this hospital include neurology and trauma care.
Address: No. 2, Bangalore High Road, Poonamalle, Chennai- 600056
Aadharavu Home
Aadharavu Home is a centre for treating and rehabilitating patients suffering from psychiatric ailments and alcohol/drug addiction. This hospital treats schizophrenia, dementia, bipolar disorders, addictions and more. Counselling and psychotherapy are also used apart from medicines to treat patients.
Address: 705, Periyapalyam-Arani Main Road, Chennai- 601102
Conclusion
The above mentioned hospitals are the best choices for people seeking high-quality mental health care services for treating all kinds of mental disorders. There is no taboo in seeking help for psychiatric ailments, and visiting a specialist mental hospital is imperative.