As we all know that the audio launch of Varun Tej's upcoming movie 'Loafer' was held few days back. Varun Tej, is another upcoming actor from Chiranjeevi family, who is a nephew of the Power Star 'Pawan Kalyan'. The most renowned Baahubali actor, Prabhas participated in this grand event, however, the event did not go well for our Baahubali actor. As we all know about the abrasive behaviour of Pawan Kalyan's fans and clashes happening between both Pawan Kalyan and Prabhas fan groups. During the event, fans from both the group participated and there were cheering for both the actors, however during the event the conflict between the fans went out of control.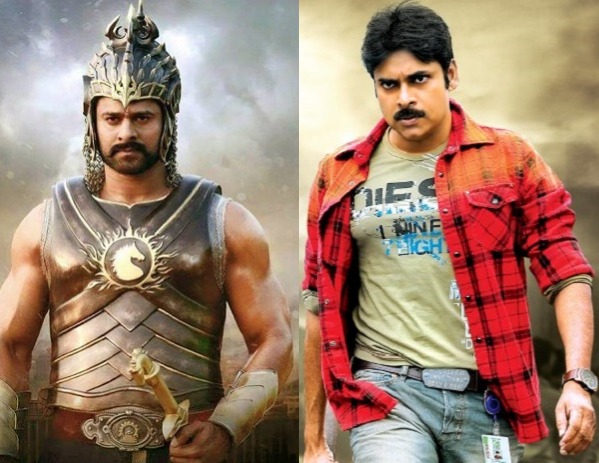 Prabhas was asked to address the gathering when there were loud noises from both the fans side, chanting the names of their favourite actor Pawan Kalyan and Prabhas all over. However, the crowd did not keep silent as the actor came to address the gathering, instead there were commotion in the gathering. Seeing this actor told them, 'So you don't want me to talk? Then I will go' and pretended to leave, then he resumed his speech. Meanwhile, Pawan Kalyan's fans started yelling his name, like its the end of the world. For that Prabhas told them, 'I like the Power Star and when you guys support Varun Tej, he will also soon be popular like the Power Star'.
In addition to this, when the actor Varun Tej addressed the gathering, he told them he became Prabhas fan after his epic movie 'Baahubali: The Beginning'. From all we know, now a days Pawan Kalyan's fans are causing big problem for the Chiranjeevi family. Even during the Mega Star Chiranjeevi's 60th birthday bash, Pawan Kalyan's fans came and yelled his name and were not in a mood to back out till their Power star came. After staying patient for so long, the Mega star's another brother stepped up and shouted at the fans of Pawan Kalyan that, 'Their Power Star has been invited so many times to their family events and he never shows up to any of the family event and disappoints them'. He also added that if they have guts, then they should go and shout in front of their, Power Star's office and not here.
Seeing all the news about the nuisance caused by Pawan Kalyan's fans, there is no wonder that bollywood director Ram Gopal Varma, tags Pawan Kalyan fans as 'Illiterate'. By the way they behave at all the events, they are more suitable for the tag name.