Some of the world's best actors and actresses hail from Bangladesh. These individuals have established their abilities on a global stage and gained widespread recognition as a result.
The actresses of Bangladesh are well-known for their beauty and warmth. They are as beautiful and desirable as anyone else in the world, and their fame has spread over the globe. They're all stunningly attractive, with flawless skin.
You may find the top 10 Bangladeshi actresses working in Dhallywood right here.
List of Top Beautiful Bangladeshi Actresses
1. Alisha Pradhan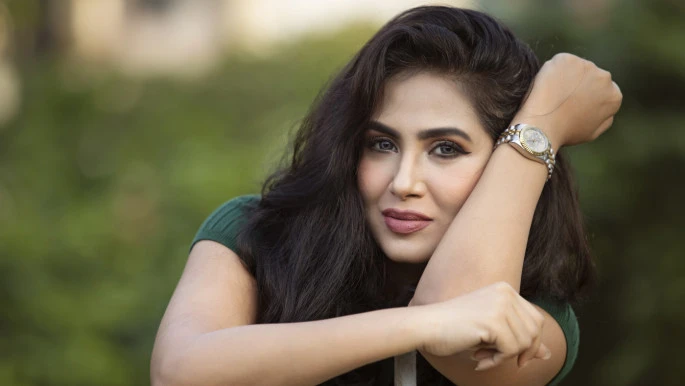 Currently a television host and businesswoman, Alisha Pradhan is a household figure in the Bangladeshi film industry.
At age 14, she began her career as a model and actress, appearing in advertisements and early television series. Antaranga, directed by the late great Chashi Nazrul Islam, was her first film.
She was nominated for Best Actress & Best Debutante because the film was so successful. In addition to 69 Patla Khan Le, some of her other notable films are Bhul Jodi Hoy, Eito Bhalobasa, Premer Kajol, etc.
2. Mahiya Mahi
Among working actresses in Bangladesh nowadays, Mahiya Mahi stands out as one of the most stunning. The people of Bangladesh are currently obsessed with her. Not only is she stunning to look at, but her acting skills are top-notch as well!
She is very well educated thanks to the many different schools she attended as a result of her father's job transfers. She always wanted to be an actress and performed in numerous school productions.
3. Puja Cherry
Bangladeshi actress and model Puja Cherry. August 20, 2000, she was born. As a young performer, she was in the spotlight. Later, she played the lead female role in the movie Pormon 2. This young woman is taking her life and work seriously and making a good progress. She is now more well-known, and her name is now synonymous with attractive actresses in Bangladesh.
4. Sabila Nur
She is one of those popular actresses that became famous in Dhallywood before she ever started working in the movie industry. She has starred in numerous successful ads and television spots.
She began her career as a model shortly after finishing college, and she has since appeared in ads for a wide range of major commercial label, including Bangaladesh's most prominent telecom provider, Graminphone.
5. Nusrat Faria
She is another stunning beauty from Bangladesh. Faria got her start in the industry on a BTV discussion show. It was then that he began his professional life as a fashion model. Nusrat Faria is widely regarded as one of Bangladesh's sexiest young women. She is 28 years old, but she still has a great body that she flaunts in social media posts. This young woman is a fierce competitor and she always strives forward to give her best in the film industry.
6. Naila Nayem
One of the highest-paid actresses in Bangladesh right now is Naila Nayem. Like many others, she got her start in the film industry as a model.
She was offered her first film role in Run Out during her modeling career, and the film's success led to the role. After singing a "item song" on a TV show, she was cast in her next film. She has worked in cinema, television, and modeling, and is currently active in all three.
7. Shirin Akter Shila
She is the reigning Miss Bangladesh and a gorgeous model from Bangladesh. She won the title of Miss Universe Bangladesh in 2019. Her beauty has made her a household name in Bangladesh, where she has been named one of the country's "Most Stunning Ladies."
The 24-year-old actress's sexiness has swept the internet. She has a lot of Instagram followers because of the daring photos she posts. She has achieved fame as a major actress on the global stage.
8. Mehzabien Chowdhary
She is a popular Bangladeshi model and actress. After competing in a Bangladeshi beauty pageant in 2009, she began appearing in television shows and ads. Because of his attractiveness, she became a celebrity. Her name is consistently placed first on any "Most Beautiful Women of Bangladesh" list. She has tremendous talent and a natural Bangladeshi beauty. This woman is stunning, with a supermodel's body and a diva's features.
9. Jaya Ahsan
When it comes to Bangladeshi cinema, Jaya Ahsan is one of those oldest heroines, still trending today. She also works behind the scenes as a producer and on the catwalk as a model.
She won the award for Best Debutant at Bangladesh National Movie Awards for her work in the lead role of Guerrilla. Four national honors have been bestowed to her. She has also acted in films in the Indian Bengali language. Her movies Guerrilla, , Aborto, Chorabali, Rajkahini Zero Degree, etc., are all excellent.
10. Kusum Sikder
Kusum Sikder, a veteran of more than a decade in the business, is widely regarded as one of the best television actresses in Bangladesh. On February 16, 1982, in Dhaka of Bangladesh, she was born. She had been highly praised as a young cook for her exceptional skills. In reality, she began her career in Dhallywood as a singer before stepping into the world of acting.
Conclusion
The beauty of Bangladeshi actresses has been recognized around the world. Over the years, Bangladeshi cinema has done a wonderful job at capturing their abilities and beauty. They serve as role models for women all around their country and the world.