Since its premiere in 2013, PAW Patrol has remained among the most watched children's programs on television. The PAW Patrol is a great show for kids who enjoy animals, especially puppies.
Here is a list of PAW Patrol Cartoon Characters Names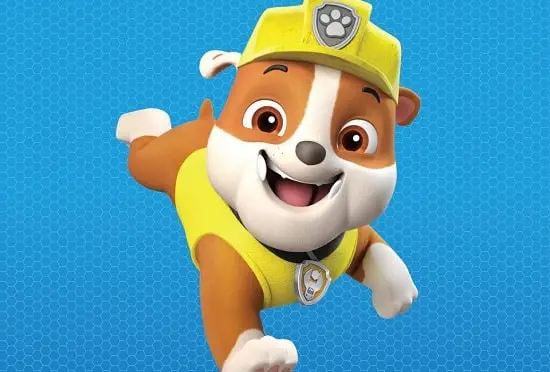 Ryder
Ryder, the PAW Patrol's leader, is a smart and talented little boy. He takes care of his buddy Chase. His everyday ride is a red ATV that transforms into a personal watercraft and snowmobile.
Chase
It is the German shepherd traffic cop and super-spy dog, takes first prize. He joined the team after Ryder and is the apparent leader among the puppies. He is also Ryder's closest companion. He is visually and olfactory gifted, yet he is allergic to cats and feathers. His go-to vehicle is the blue police truck that, beginning with Season 2, can transform into a spy truck.
Marshall
This Dalmation puppy is the cutest, and also the most clumsiest, member of the crew. A multi-purpose canine equipped with a fire hose and ladder.
Skye
The first ever female dog! It's a bummer that there's only one significant female character early on, yet this Cockapoo has incredible courage for a dog.
Rocky
Rocky, a 6-year-old mutt helps out around the house with odd jobs and recycling. He doesn't enjoy water missions since he has to get wet. As of Season 3, his primary mode of transportation is a lime green recycling truck, a hybrid of a garbage truck & a forklift which can transform into a tugboat.
Zuma
Zuma, a brown Lab retriever who is 5 years old, works as a water rescue dog. His primary mode of transportation is an orange hovercraft that performs well on both land and water, is capable of launching a lifebuoy, and, during Season 2, can transform into a submarine with a gigantic claw-arm.
Rubble
Rubble, an English bulldog who is 5 years old, works as a construction dog. The yellow bulldozer typically outfitted with a drill and, beginning in Season 2, a crane, serves as his primary mode of transportation.
Everest
Everest, a purple-colored Siberian husky who is eight years old, is a snow rescue dog. He helps out in times of crisis when there is snow, ice, or mountains involved. She originally hails from the South Pole and appears in the episode titled "The New Pup," in which she assists them on a mission.
 In the third season, she joined Captain Turbot in the opening theme. Her primary mode of transportation is a silvery snow cat with teal and orange accents and a trail cleaning claw.