Andy Elliot is one of the leading sales trainers in the United States, and his company has over 300,000 students learning the game of sales. His virtual training program helps the students break the mental barriers that come with selling and trains them to overcome their character traits of being an "introvert".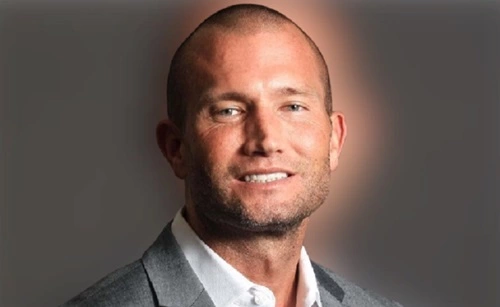 Early life:
Andy Eliott was born into a Christian American family and completed his high school in a local private school. He is a high school graduate and started working when he was 18.
Career:
Andy Eliott is a professional sales trainer and owns a sales training company. About 11,000 companies globally associated with him to learn his selling techniques, and about 600,000 salespeople to learn his unique selling formulae. His company, the Elliott Group's sales training, has begun to own the training space across every enterprise as they utilize the most advanced closing techniques based on customer satisfaction and retention.
He has great conviction to help individuals become winners, not just a winning salesperson. He had instructed about tactical things involved in sales, which included how often you should be listening, how often you should be articulating, and what kind of energy, vibe, and style you should have with your selling.
Andy accumulated his wealth through his sales career and broke the record for making $715,000 in a year at selling. He also earns through his sales training company and his YouTube channel.
His way of approaching sales differs from the conventional ways; he believes in learning and dwelling consciously to learn through the journey. He believes "everybody starts somewhere until they rise to the top, but many fail because they don't learn the skill."
In one of his interviews, He encourages people to study everybody in the world. He believes the world is the library. If you know what you are looking for, the world will give you. If someone is going to take his words seriously, they would intentionally stay aware and listen to the world and develop the love to grow in their career.
The charm Andy creates at selling is because he doesn't care about money but people. After all, he understands that customers typically mirror the salesperson's attitude and mood.
Age:
Andy Elliott was born on 21 November 1963 (60 years old).
Personal Life:
Andy Elliott married his beautiful wife, Jacqueline Elliott, on 18 February 2022. She is also an entrepreneur and CEO of the Elliott Group. She specializes in lifestyle coaching and shares knowledge on healthy lifestyles.
He created a social media storm by enforcing contentious standards of having six packs, or else the employee was fired. Elliott believes that the person's physique reflects in their work ethic. He believes weight training and fitness involve a lot of discipline, and that's the kind of work ethic the man wants from his workers.
He is very engaged in social media and urges salespeople to use the internet's boons to let people know their skills. Contrary to norms, he approaches monetary success through holistic well-being. Thus, their family is known for blending their business, teaching, and success all intertwined.
Net worth:
The Automotive sales trainer and social media influencer has an estimated net worth of $5 million in 2023 and is considered the #1 sales trainer globally. He has over 1.5 million followers on social media and earns over $100,000 monthly through ads.
Andy Elliott Summary
| | |
| --- | --- |
| Age | 60 years old |
| Net Worth | Approximately $1-5 Million (as of 2023) |
| Parents/Siblings | Jeff Elliott (Father), Information not available (Mother) |
| Wife | Jacqueline Elliott |