You'll always find the majority of the Punjabi movies fun to watch, and quite hilarious sometimes. And that's only because of the comic roles in the movies. Some say that even the lamest jokes sound funny in the Punjabi language, and that could be the reason why Punjabi movies are a treat when watched with friends and family. However, we give credit to the comedians who play insanely funny roles in these movies. And guess what?
Today's post is going to be all about that. Here we will be taking a look at the top 10 best comedians in Punjabi Movies. We'll see what their journey has been in the film industry, what are some of their memorable roles, and what makes them so special. So let's get down to it then. Shall we?
List of Most Famous Comedian In Punjabi Movies
1. Binnu Dhillon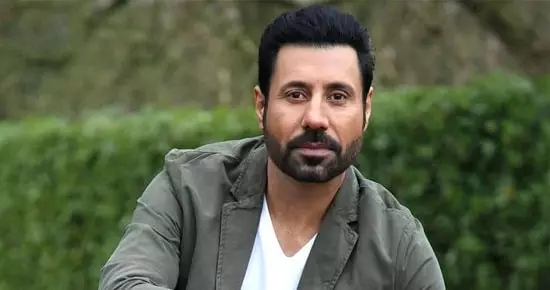 When talking about Punjabi movies, you're bound to talk about Binnu Dhillon because of his phenomenal work in the film industry. He started his career in 2002 first appearing in the movie named "Shaheed-E-Azam," but up until then, no one knew or had seen the true talent of Binnu Dhillon. Actually, it was in the Carry On Jatta movie when Binnu Dhillon let everyone know who's the real comedian in the Punjabi film industry. Since then, Binnu has appeared in more than 30 Punjabi movies and never has disappointed his fans. Many are now eagerly waiting for the Carry On Jatta 3 to release because once again, Binnu Dhillon will show us his magic on the screen.
2. BN Sharma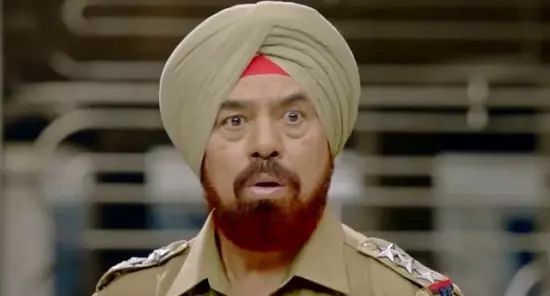 The thing that makes BN Sharma so successful as a comedian in the film industry is how stupendously hilarious his characters are. You may have seen his top performances in movies like Jatt & Juliet,  Goreyan Nu Daffa Karo, and of course, Carry On Jatta. One of the main reasons people like BN Sharma the most over the other comedians or actors in the Punjabi film industry is that he has dedicated his whole life to entertaining people and making them laugh like nobody else. When you are watching him on the screen, it feels like every dialogue of his is bound to make you laugh no matter what. It could be because of his one-liners, dialogue delivery, or just his impressive comic timing.
3. Jaswinder Bhalla
One reason why the Carry On Jatta movie did so well is because of the casting of the movie. There were famous names Gippy Girewal, BN Sharma, Binnu Dhillon, and of course Jaswinder Bhalla. Notably, Jaswinder Bhalla's character stands out the most in the film because of how frustrated his character stays throughout the plot, but in a funny way. And whenever the pair of Jaswinder Bhalla and Binnu Dhillon is on the screen, you'll not be able to hold on to your laugh when they are chatting or doing something silly. His talent is limited to screen performances, he is super talented off-screen as well. Throughout his career, he has been a writer as well, in fact, he has written full scripts for some movies as well.
4. Gurpreet Ghuggi
Every Punjabi movie lover knows about Gurpreet Ghuggi because he is famous in the entire film industry. Gurpreet Ghuggi is by far the most successful Punjabi comedian of all time, he will be remembered forever for his stupendously hilarious performances. The main reason why people like him the most is his comic timing along with his witty dialogue delivery. When watching one of his movies, for example, Carry On Jatta, whenever he's on the screen, you'll see a big smile appear on your face only because of the personality of Gurpreet Ghuggi.
5. Harby Sangha
One reason why Harby Sangha holds the title of "Face of the Punjabi Film Industry" is because of his phenomenal comic performances in many movies. Many movie directors have said that Harby is so good at improvising the scenes and dialogues, that some of his most iconic performances were shot because of his talent. Some say that his unmatched sense of humor is actually god-gifted. And it is true that some of the characters played by Harby Sangha would not have been as fun if someone else was in those roles.
6. Karamjit Anmol
Known for his wit, humor, and exceptional acting skills in Punjabi movies, Karamjit Anmol is objectively one of the best Punjabi comedians of all time. His distinct style of performing on the screen and bringing the character to life is what makes him so special. He began his acting career in 2007 with the film "Kaun Kise Da Beli." Ever since, he never looked back and kept on sharpening his comic timing, dialogue delivery, and one-liners. That's the reason why today we see him as one of the most successful and loved comedians in the Punjabi film industry.
7. Bhagwant Mann
Every comedian on our list today has their own distinct style, and the case is the same with Bhagwant Mann as well. His sophisticated style of delivering jokes and dialogue is something that makes people love him as a comedian in the film industry. It was in the movie named "Jee Aayan Nu" in 1999 that he made his first appearance in Punjabi movies. Ever since he has been part of many memorable movie projects like Kabaddi Once Again, Baaz, and Myself Pendu, to name a few.
8. Jaspal Bhatti
Whether we talk about the performance of Jaspal Bhatti in Mahaul Theek Hai, Jija Ji, Mahaul Theek Hai, or Power Cut, he has always proven his worth and has let us know why he deserves to be included in the list of the top 10 best comedians in Punjabi movies. His career began in the year 1983, and ever since he never looked back. He worked on his skills over the years and now we know him as a beloved comedian who is known for his intelligent, witty, and satirical performances in Punjabi movies.
9. Upasana Singh
Upasana Singh is the first woman comedian on our list, and she absolutely deserves to be on this list today. You may know her from Comedy Nights with Kapil's show. And if you are new to Punjabi movies then you'll be surprised to know that Upasana has worked in many hit Punjabi movies like Badla Jatti Da, Chak De Phatte, Daddy Cool Munde Fool, Carry on Jatta 2, etc. But in the early days of her career, she wanted to make an entry into the Bollywood industry, and from the looks of it, she became quite successful at that.
10. Rana Ranbir
Last but absolutely not least is Rana Ranbir on our list of the top comedians in Punjabi movies. You may recognize him from his character of Shampy Singh Chawla in the movie Jatt & Juliet. Rana began his career in the Rabb Ne Banaiyan Jodiean movie, and soon the industry recognized his talent and gave him many opportunities. Thanks to that, we now have some memorable roles of Rana Ranbir like the Khojji from Munde U.K. De, Jagtar Singh Taari from Punjab 1984, and Lottery from Ardaas.
Conclusion
There you have it. If you are new to Punjabi movies, we'd advise you to pick any of the comedians from this list and start watching their movies, you'll be glad that you made that decision. We are certain of that only because we know the true potential of these personalities and what they have given to the Punjabi film industry.