Watching comedy movies is one of the things that most certainly everybody likes, no matter whether you watch them alone, with friends, or with family, they are always fun. And the comedians or actors who play comic roles are the ones that bring such movies to life. There are certainly many actors that are known for their funny or hilarious roles in movies in the Bollywood film industry. And today's post is going to be all about just that.
Today, we will be taking a look at some of the gems in the Bollywood film industry in this list of the top 10 best comedians in Bollywood movies. We'll see how they started their careers, what makes them so special, and why they are known as the most loved comedians in the film industry. So let's get down to it without further ado.
List of Most Famous Comedians in Bollywood Movies
1. Johnny Lever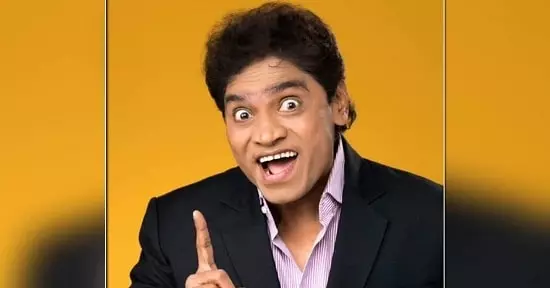 Comedy is subjective, some people like certain types of roles or acts, which is true. But at this point, we can say for sure that Johnny Lever is objectively by far the most successful and hilarious comedian actor of all time. To date, he has worked in more than 200 films in the cinema industry. His phenomenal and hilarious performances have made him the superstar and face of Indian cinema when the talk revolves around Comedians. Some of his memorable performances in movies like Phir Bhi Dil Hai Hindustani, Raja Hindustani, Golmaal 3, and many others will be remembered for quite some time.
2. Paresh Rawal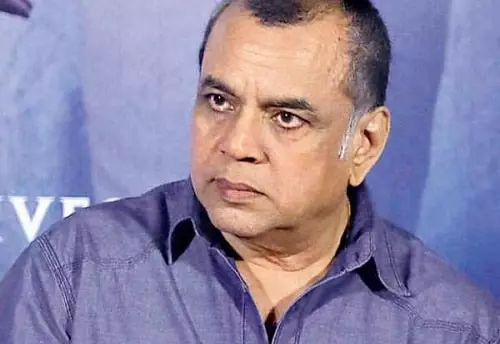 Paresh Rawal isn't just known for their comedic performances in movies, they have also done some serious roles over the years. However, their all-time famous Baburao Ganpatrao Apte role from the Hera Pheri movies will live in the hearts of people forever. In a way, he was the main reason why the Hera Pheri movie series was so successful, and is relevant as well as fun to watch in 2023. The most unique thing about Paresh Rawal and the character he plays is that sometimes he criticizes society for something genuine with his comedic touch, and that is what makes his characters more relatable and of course funny.
3. Rajpal Yadav
There once was a time when Rajpal Yadav used to dominate as a comedic actor, but now it seems that his popularity has started to fade away. Kids from the 90s and up until 2010, grew up watching Rajpal Yadav in the most memorable and hilarious characters in movies like Chup Chup Ke, Hungama, and Bhool Bhulaiyaa. Many movie directors in Bollywood have said many times that Rajpal Yadav is a gift to the Bollywood film industry because he has the ability to give his own touch to every character he plays, and that is what he is known for the most.
4. Asrani
If you are born after 2000, you probably won't know how good of a comedian Asrani was in the Bollywood films. He first appeared in a film named "Hare Kaanch Ki Choodiyan" in the year 1967, and since then he became insanely famous in the Bollywood industry, so much so that he has been part of more than 350 movies till now. Isn't that quite an achievement? The roles played by Asrani in many Bollywood movies like Sholay, Chupke Chupke, and Mere Apne are still favorites of many cinema lovers. The reason for that is no one can ever match the energy and the style of Asrani ever.
5. Kader Khan
It was such tragic news when Kader Khan died in the year 2018, unfortunately, we lost another gem of the Bollywood industry. But he left many of his memorable and incredibly hilarious characters that we will be remembered forever. He was one of the key factors in the success of movies like Coolie, Judwa, Hero No. 1, and Dulhe Raja. And if you watch these movies in 2023, it will be impossible for you not to laugh. According to many of Kader Khan's co-stars and movie directors, he had a unique way of giving his own spin to each character along with the god-gifted comic timing he had.
6. Boman Irani
As of now, Boman Irani is known as the most sought-after and successful comedian in the Bollywood film industry, and for good reasons. He is known for his amazing comic timing, and despite the different roles, we always see Boman with his incredible comic timing, no matter what. And that is what makes him so successful and fun to watch on the screen. However, he has not just played comic roles only, he has performed other serious roles as well, but nothing's better than watching Boman in the role that shows us his full potential, as we have seen him in movies like Munnabhai MBBS, Lage Raho Munnabhai, 3 Idiots, and Main Hoon Na.
7. Varun Sharma
If we were to make a list of the comedians in Bollywood movies that became quite famous in recent times, then for sure Varun Sharma's name will be top of that list. After starting his acting career in the Fukrey movie of 2013, he became a star literally overnight. When you watch Varun's character in the Fukrey movie, you won't realize that he is just a fictional character because it is that much relatable. And that is what made him a famous comedian in Bollywood. That role alone broadened his career path, and he landed many roles in movies like Dilwale, Fukrey Returns, and Chhichhore.
8. Sanjay Mishra
If you are a 1970s or 1980s kid, you may remember that Sanjay Mishra used to play one of the main characters of a show named "Chanakya." However, most of us know Sanjay Mishra as this insanely funny personality that he carried in many of his characters in more than 200 Bollywood movies. Most people like the quirky character of Sanjay Mishra which he played in movies such as Apna Sapna Money Money, Golmaal, Phas Gaye Re Obama, and Ankhon Dekhi. The things that make Sanjay Mishra so successful as a comedian in the Bollywood film industry are the delivery of his dialogues, one-liners, and impeccable comic timing.
9. Sunil Grover
Unlike other comedians on this list, Sunil Grover actually started his career in the industry as a standup comedian. Everything about his personality is what makes him so special as a comedian in the Bollywood film industry. Whether it is the thick Haryanvi accent, his comic timing, or the ability to come up with a unique and surprisingly hilarious dialogue delivery. Despite making appearances in many movies, he hasn't gotten a very remarkable response from the audience, but his characters from the Comedy Nights with Kapil are a testament to how good of a comedian he is.
10. Vijay Raaz
Last, on our list today is another remarkable comedian in Bollywood movies that started out as a standup comedian and became one the most memorable comedians in the history of Bollywood. This list could not have been complete without adding the name of Vijay Raaz. Among the other actors like Paresh Rawal, Arsani, and Kader Khan, Vijay Raaz is also one of the most versatile comedian actors in the film industry.
Conclusion
There you have it! Now, it may be the case that we didn't include one or more of your favorite comedians that you like the most. But remember this post was all about the comedians who are universally loved by every Bollywood movie lover.