Modern dance was met with surprisingly open arms in India. Eight recognized classical dance styles plus countless state-specific folk and regional dances are already present in the United States. But when Western dance forms finally made their way in, they were welcomed with open arms.
Dancing is more than just a form of exercise. Dance is its own form of art, as famous celebrity Deepika Padukone once put it. And Bollywood always had stars with extraordinary talent who dazzled audiences with their dancing.  Let's take a look back at some of Bollywood's most iconic dancers.
Top Female Dancer in Bollywood
1. Nora Fatehi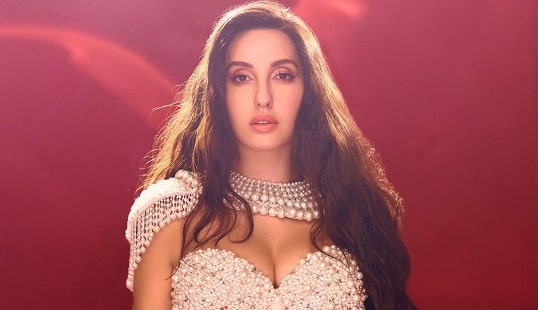 Nora, also known as the "Dilbar" girl or the "Taki Taki" girl, has won the hearts of many with her seductive dance moves. Nora's remarkable dancing style made her an overnight fame, and she made sure her presence on television boosted its "garmi."
As a young woman, Nora worked as a dancer & a model. Drake and Pitbull are just two of the musicians whose music videos she has appeared in.
Her dance abilities and presentation were praised by critics and audiences alike. If you are getting bored and need some extra energy, tune into the dance numbers of Nora and get set started.
2. Katrnina Kaif
Katrina Kaif, who first appeared as if she were a doll, has completely changed her reputation in Bollywood, thanks in large part to her impressive dancing abilities. From the classic "Sheila Ki Jawani" to the very new "Kamli," the song Mashallah, and more are one of her best dance numbers. Katrina Kaif is the Bollywood starlet with the most impressive dance skills.
3. Janhvi Kapoor
It's no secret that Janhvi Kapoor has a passion for dance. The stunning diva has repeatedly shown her appreciation for dancing in both her online presence and her on-screen persona. Janhvi perfected her technique in both classical and belly dancing, as evidenced by her illustrative Instagram posts.
Janhvi Kapoor is a talented dancer whose charismatic personality comes through in her fluid moves. The performer, who previously trained extensively in Kathak for her first film Dhadak, has recently been engaged in rigorous dance practices for her next film, Takht.
She demonstrates her skill as a refined belly dancer via a plethora of practice reels in her dance classes in Mumbai, and she also occasionally revisits old standards like "Salaam" from Umrao Jaan.
4. Shraddha Kapoor
Shraddha Kapoor is a top star in Bollywood as an actor. She's been in hit movies including Aashiqui 2, ABCD 2, Ek Villain, & Haider.
She has also established a solid acting career, garnering praise for her work in both mainstream and niche films. Shraddha Kapoor's involvement in the critically and commercially successful film Aashiqui 2 is among the highlights of her career.
Shraddha Kapoor is renowned for her exceptional dance abilities. She has amazed moviegoers time and time again with her performances, and her dance moves never fail to impress.
Her dance is fantastic since it constantly appears that she is enjoying herself immensely.
Her outstanding work in films like Baaghi and ABCD2 will stay with you long after you've seen them. Her genuine joy and vitality shine through in her dancing.
5. Deepika Padukone
Deepika Padukone is not only a talented actress, but also a top dancer in Bollywood.
She looks absolutely radiant in the elaborate lehenga & traditional jewelry she wears for the traditional Rajasthani dance "Ghoomar" in Padmaavat (2018). She dances the Ghoomar with the grace and beauty of a queen.
In addition, Deepika Padukone and Priyanka Chopra's Pinga dance in Bajirao Mastani's (2015) "Pinga" is one of the film's most memorable moments. The two women have evident connection, and they look stunning in traditional Marathi sarees.
Her beautiful body language and gestures elevate this dance to an entirely new level.
6. Mouni Roy
Mouni began her career, surprisingly to many, as a dancer in the background. She performed in the blockbuster film "Run," starring Bollywood heartthrob Abhishek Bachchan. The actress stunned the crowd with her impressive dance talents. Mouni made her debut appearance on screen.
Her tall, slim frame moved with a grace and ease that complemented his Western dance techniques beautifully. She has also learned Kathak and is now attempting flowing belly dance moves to round out her skillset. The actor takes dancing classes on the daily, so it's not surprising that she shows off some sick moves in the music video for her much-anticipated hit movies.
7. Shakti Mohan
The dance reality series 'Dance India Dance' helped launch the career of one of its graduates, Shakti Mohan. She proved that with hard work and dedication, anyone can reach the top of the dancing world by winning the II season of popular reality program. She brought modern dance's grace, variety, and expressiveness to a larger audience in India with her participation in the competition.
A person's eyes are a window to their character. To build an emotional connection with the (audience) and direct their attention to the dancer's moves, enhancing their elegance and poise, Shakti is trained in all of that.
8. Tapasse Punnu
Taapsee Pannu, who was first introduced to Kathak & Bharatanatyam at an early age, is an essential addition to the list of  skilled dancers of Bollywood. Having proven her ability to master difficult dance routines on TV, the performer went on to win multiple accolades for her dancing in college and university. Her Instagram is filled with candid shots of her having fun on set, dancing and joking with her coworkers.
She also has a big name in Bollywood, and her films just wouldn't be the same without her signature dance moves. The charming grin is contagious and draws all eyes to it.
9. Samantha Prabhu
She gave an exceptional performance in movie Pushpa dance numbers. She set a new standard for dancing in Indian film with her innovative fusion of classical & contemporary styles.
In the movies that followed, her dancing technique improved steadily. Fans anticipate her outrageous antics with each new dancing routine.
Her art has received critical recognition in India and beyond for its energetic performances, which are noted for combining expressive dances with strong storytelling.
10. Priyanka Chopra
Are you wondering is Priyanka Chopra good at everything? Well, she has training in both western classical dance and Kathak in addition to being a business owner, actor, producer, writer, and singer.
Her performances in "Ram Chahe Leela" and "Bubbly Badmash" have been well received by listeners, and she has also impressed with her smooth dance movements in the video for the song for "Tropical" featuring Pitbull. She had a similar role as a cabaret dancer in the 2014 film Gunday.
She is also a classically trained Kathak dancer who began dancing at the tender age. The actress became a household name because to a string of blockbuster films that featured signature dance numbers as well.
Conclusion
Dance is becoming increasingly main stream in India thanks to the efforts of the country's top dancers and the proliferation of dance reality programs. Some of India's finest dancers would even attest that a life spent performing dance is richly rewarding. All the Bollywood female dancers mentioned above are proof of that.