Raksha Bandhan, is an annual celebration, which is followed in the Southern part of Asia. The South Asian people perform this ritual by tying a thread around their brother's wrist. When sisters tie this knot around their brother's wrist, it is considered that the brothers are protected, from any outside force. This function is performed on the last day of the month of Shraavana, according to the Hindu Calendar. Usually this falls in the month of August. The name meaning of Raksha Bandhan is literally known as 'The bond of Protection and Care'.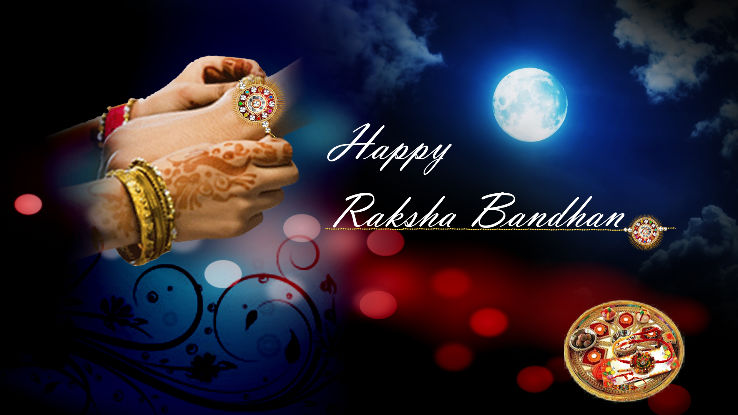 Even though there is variation in performing this ritual and it differs from place to place, the main motive of this celebration is 'Protecting their brothers, by tying a talisman or an amulet around his wrist'. In return of this favour, brothers present their sisters with gifts and money, according to their wish. Including brothers and sisters, the local priests also tie talisman or an amulet on the wrists of his patrons or devotees and receives gifts or money, in return. 
Rituals and Significance:
In the Northern, Western parts of India and in Nepal, this function is celebrated. On this special day, Northern married women, visit their mother's home and perform this ritual, where they tie a knot of talisman or an amulet around his wrist. Including this, this function has transformed over the past years, through the movies, social interaction, migrations, etc. Nowadays the families are becoming more and more nuclear, so these functions are considered to be the times for family get together.
Even though, when men and women are not related by blood, this function brings them in the sacred bond of siblings, when women tie a knot around the men, they consider to be their brothers. This tradition is also mentioned in great epic novel Mahabharat. Including Hindus, many Muslims people also follows this tradition and consider this to be a multicultural festival. Including Muslims, Christian has also started following this tradition.
Date, Puja Time and Muhrat: 
Since this tradition falls in the full moon (Poornima) day of the month Shraavana, according to the Hindu calendar, it tends to change in date according to the Gregorian calendar. However, it falls mostly in the month of August.
Date: Sunday, August 26, 2018

Raksha Bandhan Thread Ceremony Time: 06:09 – 17:25

Duration: 11 Hours 16 minutes

Aparahan Time Raksha Bandhan Muhrat: 13:36 – 16:05

Duration: 2 Hours 29 minutes