When it comes to adult-oriented animated series, the show Rick & Morty is right up there. In this science fiction comedy, the mad scientist & his grandson go on numerous out-of-this-world adventures.
There isn't a bad character in Rick and Morty, but some are more endearing and intriguing than others. They are enumerated below.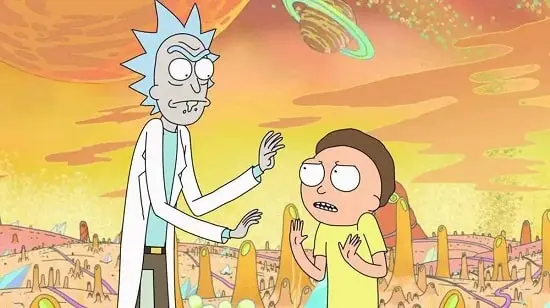 Morty
Morty is a loner who is easily intimidated, has little self-confidence, struggles to make friends, and experiences frequent bouts of anxiety. This kid is working hard to fix his flaws, support his loved ones, show compassion, and change the world.
Rick
Rick, a brilliant scientist who exemplifies the show's nihilism and philosophy, frequently puts his grandchild Morty in perilous circumstances. He is considered amongst the best cartoon characters ever despite being a brute and a pessimist.
Birdperson
Birdperson is the most knowledgeable character in Rick and Morty because he is Rick's greatest buddy and the two of them have been through a lot together. Any time you need sound guidance, he is cool under pressure.
Summer smith
Summer, Morty's older sister, acted like a regular teen girl in the first season of Rick & Morty, but she grew smarter and more confident as the show progressed.
Jerry smith
Jerry, the father of Morty and summer, and the husband of Beth, is frequently portrayed as a quitter. Jerry has an insecure personality, yet he is deeply committed to his wife and dreams of leading a normal, uncomplicated existence.
Beth
Beth Smith is Rick's daughter, Jerry's wife, and their children Morty and summer's mother. She is a multifaceted protagonist who puts her family first, takes her career as a horse specialist meticulously, and nevertheless makes some dubious choices.
Mr. Poopybutthole
The Smiths have a pal named Mr. Poopybutthole. He has a knack of making everyone around him laugh and smile. Because of his cuteness, viewers of Rick & Morty Season 2 Episode 4 were devastated when he got deeply depressed.
Doofus Rick
Despite how severely Doofus Rick is treated in other Rick incarnations, he is actually a very lovely and lovable person. This Rick cares about others, and he even befriended Jerry, making him unique among all Ricks in existence. He may not have the highest IQ, but his capacity for empathy and interpersonal connection make up for it.
Other characters
Evil Morty, Meeseeks, and Snuffles family dog of Smith, also play active roles in Rick and Morty show.