Uttarakhand Election Live Result 2017
Out of total 70 seats
BJP+ won 57 seats
Cong won 11
Others in 2
Last election in Uttarakhand State Legislative Assembly was held in the year 2012, since the  time period is about to expire, the election for the year 2017 was held on February 15th, 2017. The term of the current legislative assembly will end by March 18th, 2017. Since the year 2000, the people of Uttarakhand has been voting for either Congress or BJP. Even in 2012, BJP got 31 seats, however Congress got 32 seats and grabbed their chance of forming a government.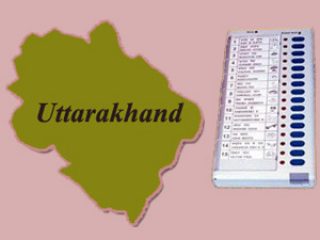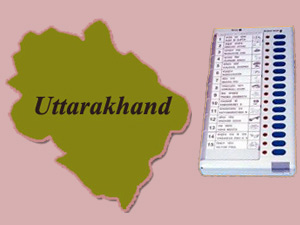 Since the competition between BJP and Congress has been very close in the past years, it is expected that there is a chance for BJP to form a government this time. In addition to this, in their last term Congress failed to achieve their goals. And also over 79% of people from Uttarakhand, are really happy about the demonetizing of the denomination of 500 and 1000 rupees note.
The key issues that the government this time has to take care of will be unemployment and migration, addition to that lack of power also need to be taken care of and infrastructures like road should be built.
Election Held Date: February 15th,2017
Election Result Date: March 11th, 2017
Opinion Poll:
According to the survey taken by India Today, maximum number of people are in favor of BJP government. Since the performance of current Chief Minister, Harish Rawat from Indian National Congress is not up to the mark, people are opting for a different government this time. Only one local news channel has mentioned that INC will be winning the elections. Yet, overall mood of voters indicate that they want change for the sake of state's development.
| | |
| --- | --- |
| Political Party | Expected Seats |
| Bharatiya Janata Party | 38-43 |
| Indian National Congress | 26-31 |
| Others | 1-4 |
Opinion Poll result by VDP Associates:
As per the VDP Associates survey, it is said that BJP is the clear winner of the elections held in 2017. Finally, Indian National Congress is losing popularity among all the groups of people.
| | |
| --- | --- |
| Political Party | Expected Seats |
| Bharatiya Janata Party | 40 |
| Indian National Congress | 24 |
| BSP | 2 |
| Others | 4 |
Final Conclusion:
Since people all over the Nation are putting hopes in Bharatiya Janata Party this time, this will be a testing term for BJP. It is necessary for whatever party winning the State Legislative election, to win the trust of people and do the needful to keep the voters satisfied, in other words they have to achieve their goals.