According to many, IPL is this larger-than-life cricket tournament that has us hooked every year, one after the other. The true fans of this Indian Premier League remember all those thrilling and dramatic moments that had us on the edge of our seats. And since the IPL 2023 has just come to an end quite recently, it is that time of the year when we talk about which team has grabbed the most IPL trophy in the history of the tournament. That's worth a look. Don't you think? Well, that is what we are onto today, so let's get down to it then.
| | | |
| --- | --- | --- |
| IPL Team | Times | Seasons or Years |
| Chennai Super Kings | 5 | 2010, 2011, 2018, 2021, 2023 |
| Mumbai Indians | 5 | 2013, 2015, 2017, 2019, 2020 |
| Kolkata Knight Riders | 2 | 2012, 2014 |
| Gujarat Titans | 1 | 2022 |
| Sunrisers Hyderabad | 1 | 2016 |
| Rajasthan Royals | 1 | 2008 |
| Deccan Chargers | 1 | 2009 |
Chennai Super Kings: The Most Recent aka IPL 2023 Winner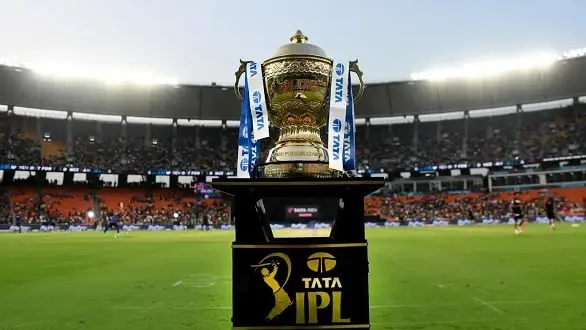 Are you a CSK fan? Well, then you'd be more than happy about the most recent victory of your favorite team in the IPL 2023. Correct? Year after year, from nail-biting finales to unforgettable performances, they've kept us on the edge of our seats. We're talking about the heart-stopping drama in 2010, the back-to-back victory in 2011, their grand comeback in 2018 after a bit of a break, the electrifying finale in 2021, and the most recent headline-grabbing victory in 2023. CSK's track record is quite dazzling, to say the least.
2023 was a smashing year for CSK, a testament to their incredible finesse and style. Despite some fierce competition, CSK managed to keep their cool and walk away with the championship title. The final match was a masterclass in strategic play and talent showcasing.
Top-tier players like MS Dhoni, Suresh Raina, and Ravindra Jadeja have been instrumental in creating magic on the field. Backed by a robust batting lineup and a versatile bowling arsenal, they've often outfoxed their rivals. Their knack for adjusting to shifting game scenarios and conditions has truly set them apart.
Mumbai Indians: The Former Highest IPL Trophy Winner
The Mumbai Indians had a bit of a rocky debut in the IPL. Despite having a star-studded lineup with the players like Sachin Tendulkar, Sanath Jayasuriya, Harbhajan Singh, Shaun Pollock, Lasith Malinga, and Robin Uthappa, they initially stumbled on the pitch. However, from 2010 to 2012, there was a remarkable shift in their fortune. The Mumbai Indians were hitting their stride and started to make a name for themselves in the IPL scene. Then, 2013 rolled in and the tide finally turned in their favor. With Rohit Sharma taking over the captain's armband from Ricky Ponting, they found a steady hand at the helm. This resulted in their first-ever IPL championship win in 2013. The period from 2014 to 2018 was a true golden era for the Mumbai Indians. Sure, there were some hiccups, but they managed to clinch their second IPL title in 2015, defeating the Chennai Super Kings in the thrilling final match. And guess what? They didn't stop there! They grabbed their fourth and fifth IPL titles in 2019 and 2020, marking a phenomenal phase for the team.