Ganesh Chaturthi, also known as the Vinayaka Chaturthi, is an annual Hindu festival dedicated to Lord Ganesha. It usually falls in the month of August or September, according to the Gregorian calendar. It is considered as a ten-day festival, which starts in the fourth day of the month Bhadrapada, according to the Hindu lunisolar calendar. Lord Ganesha is worshipped on this day, as the god of New Beginnings and god who is capable of removing obstacles.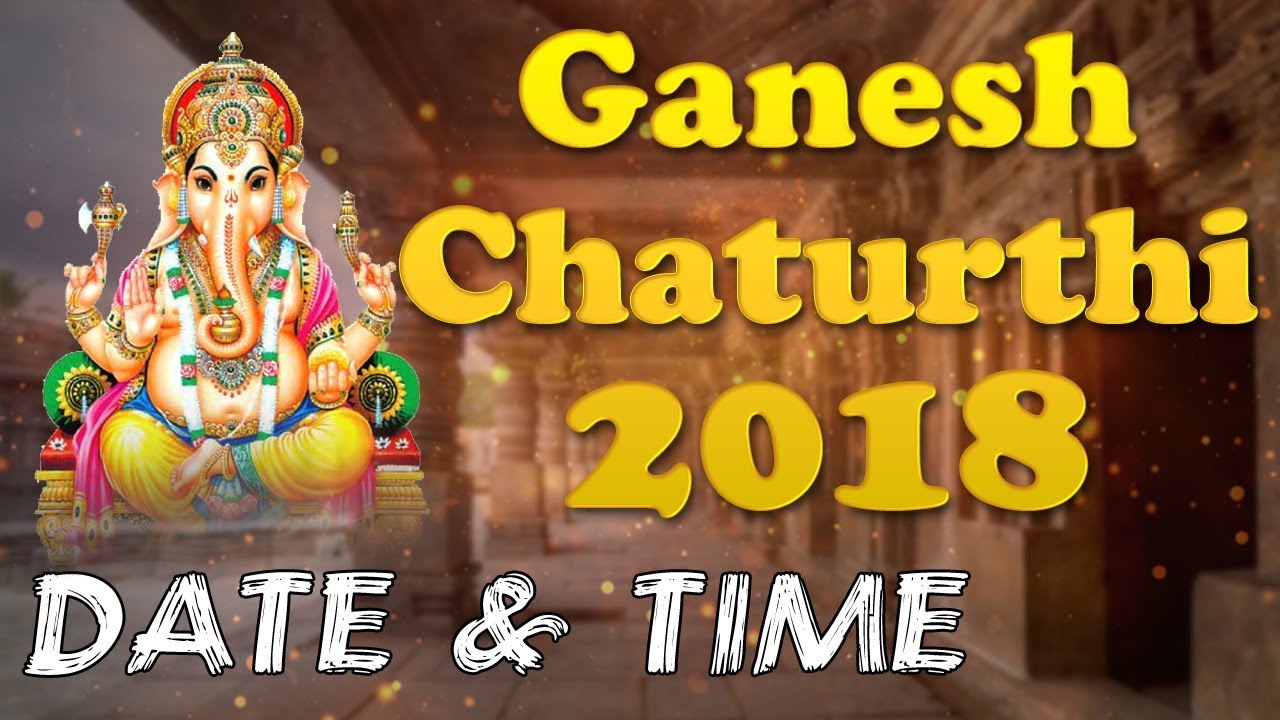 This festival is celebrated all over India, however, special celebrations are held in cities namely Maharastra, Goa, Telangana, Gujarat and Chhattisgarh. Including this, people celebrate privately on states namely Karnataka, Tamil Nadu, Andhra Pradesh and Madhya Pradesh. Including Indian states, Ganesh Chaturthi is also followed outside India like in Nepal. Also Hindu people living in other countries like Trinidad, Suriname, Fiji, United States, Europe, etc., also celebrate this festival widely.
Rituals and Celebrations of Ganesh Chaturthi 2018: 
Even though, the beginning of the festival is unknown, it was celebrated as a major event after the war of Mughal and Maratha, under the sponsorship of Shivaji. The preparations for this festival begin months in advance, with the construction of Lord Ganesh idols and decorating the mandapa, where his idol will be placed. A day before the actual festival, the idol of Ganesh is brought and placed in the mandapa, after a ritual named 'Padya Pooja'. Few days before the actual festival, Lord Ganesha statues of various sizes are sold.
People buy small idols to worship in their home. Puja is performed by chanting mantras and people fast during this day. Presenting prasada is also one of the important part of the puja ceremony and once the prayers are over, these delicacies are distributed to the devotees. Many competitions are also held in the public spaces like martial arts, atheletic, etc. The Ganesha idol, is kept in mandapa decorated by lights. Once the festival gets over, the idol of Lord Ganesha, is taken for a ride in the streets and atlast dissolved in the water.
Date, Puja Time and Muhurat of Ganesh Chaturthi 2018: 
Since this festival according to the Hindu lunisolar calendar, the dates tend to vary between August and September. In 2018, the date falls in the month of September.
Date: Thursday, September 13, 2018

Madhyahna Ganesha Puja Time: 11:01 – 13:21

Duration: 2 Hours 19 minutes

Time to avoid moon sighting onSeptember 12, 2018: 20:07 – 20:48
Time to avoid moon sighting on September 13, 2018: 08:35 – 21:51

Duration: 13 Hours 15 minutes