Sa Re Ga Ma Pa Little Champs, is a Nationwide talent hunt show for finding young talents who have beautiful voice, from all over the country. With the help of this show, this young singers can show off their talent to the world and can get an opportunity for pursuing their career in music. In this competition, the participants are selected with an audition and are selected for competing. During the competition, the singers are eliminated one by one depending on their performance. Their performance will be judged by an extraordinary panel of singers. Finally, the winners were announced in the grand finale.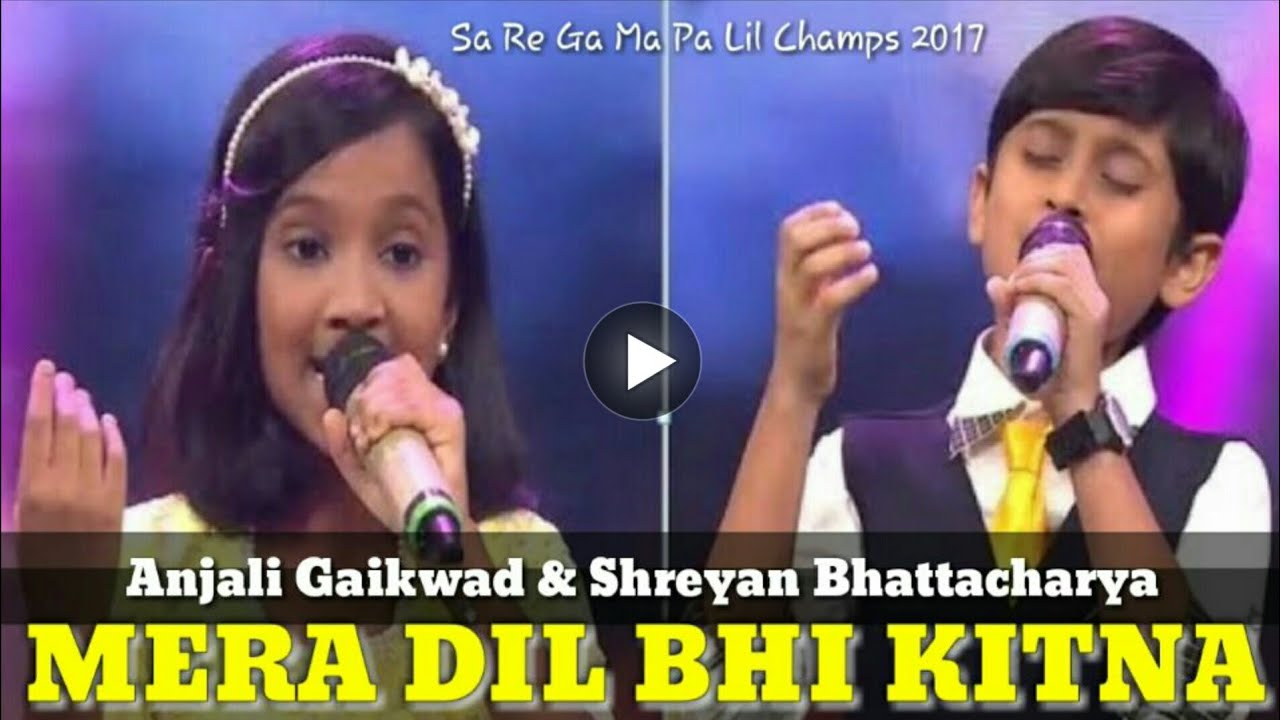 Sa Re Ga Ma Pa 2017: 
This year the first episode of the competition started on February 25, 2017 and the grand finale was aired on October 29, 2017. This finale was held in Jaipur and this is the first time in the history of Sa Re Ga Ma Pa Little champs, that the trophy was awarded to two finalists. The contestants 12-year old Shreyan Bhattacharya, from West Bengal and 11-year old Anjali Gaikwad from Maharastra, has been awarded with the Trophy. 
For this season, the judges were famous singers Neha Kakkar, Himesh Reshammiya and Javed Ali, who along with 30 jury members, judged the performance of the participants. This season was hosted by Aditya Narayan. During the finale, Shreyan Bhattacharya, performed songs namely 'Hawayein, Sooraj Dooba and Zalima'. His performance was mind-blowing and even the judges were awe-struck at the end of his performance. Shreyan Bhattacharya, who is an immense fan of Javed Ali, nailed the performance in the songs, that has been sung by the singer and received top-notch compliments from Javed Ali, himself. 
On the other hand, Anjali Gaikwad, who joined the show recently, also gave an amazing performance and made her place in the show. She also stole millions of hearts with her sweet and a beautiful voice. In the finale, she performed on the songs like 'Deewani Mastani, Jallah Wallah and Main Kolhapur Se Aayi Hu'. She gave a mesmerising performance on the finale and made her way to be declared as another winner in the show. 
In the grand finale, including Shreyan and Anjali, Dhroo Tickoo, Shanmukhapriya, Sonakshi Kar and  Vaishnav Girish, also participated in the finale. Including the judges, jury members and the host, there were also many special guest present on the stage namely Kapil Sharma, Bharti Singh, Ravi Dubey and Parag Tyagi, for this spectacular event.